Explosions heard in the temporarily occupied Sevastopol, gunfire reported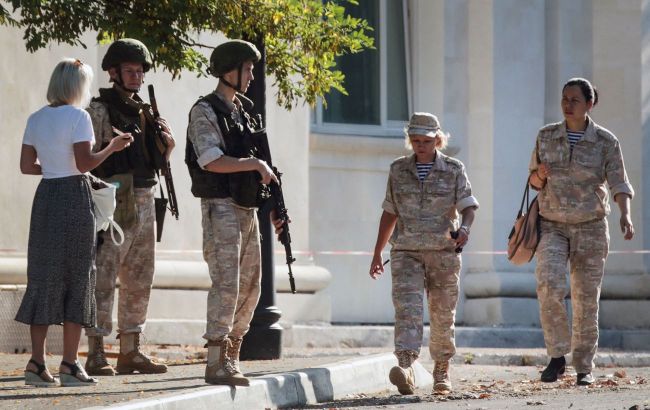 Explosions heard in the temporarily occupied Sevastopol (photo: Getty Images)
Explosions were heard in the temporarily occupied city of Sevastopol overnight on October 24, according to "Krymskyi Veter".
It is also reported that gunfire is heard in several areas of the city.
The appointed occupation authorities of the city, led by Mikhaylo Razvozhaev, claimed that the sounds of explosions are supposedly related to simulating an attack on the "Black Sea Fleet's underwater sabotage forces and means" in the outer roadstead.
Updated.
According to Krym. Realii, at 7:40 AM, several more launches of rocket-propelled grenades were heard in the central part of Sevastopol.
In turn, the so-called head of the city, Mikhail Razvozhayev, who is controlled by the Russian Federation, said that the Russian Black Sea Fleet was conducting exercises.
The situation in the Sevastopol
In recent months, there have been more frequent explosions in various cities in the temporarily occupied Crimea, including Sevastopol.
For instance, in the evening of October 18, Sevastopol was put on alert after explosions were heard in the vicinity of the settlement of Tsukrova Golovka. It was later discovered that there are at least four depots with Russian weaponry near the settlement, including missile armaments.
Subsequently, on October 19, Russian media reported that Russian arsenals in Crimea were attacked. It is likely that a missile struck the territory of the depots of the Russian Black Sea Fleet.
It was also reported that on October 20, Russian occupiers sounded the alarm in the occupied Sevastopol, and explosions were heard in the city, particularly in the Balaklava district.