Explosions heard in Dzhankoy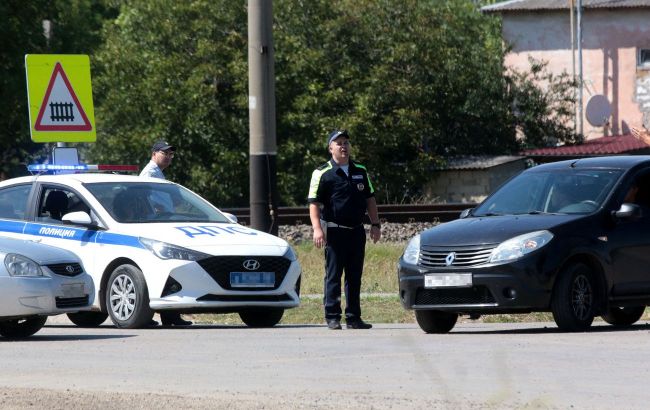 An explosion occurred in occupied Crimea (illustrative photo: GettyImages)
In the occupied city of Dzhankoy on the Crimean Peninsula, an explosion occurred today. A cloud of smoke is rising over the city, according to local Telegram channels.
Initially, local social media accounts reported that residents of Crimea heard explosions in the Chornomorske, Krasnoperekopsk, and Dzhankoy districts of the occupied peninsula. They also observed traces in the sky from the operation of anti-aircraft defenses.
Later, eyewitnesses photographed the aftermath of a possible incident in Dzhankoy. The photograph was published by the local Telegram channel "Krymskyi Veter".
Updated.
The Russian Ministry of Defense has claimed that their air defense systems allegedly intercepted a missile from the S-200 system over Crimea.
Explosions in Crimea
There have been more frequent explosions in occupied Crimea, and Russians have started declaring air alerts on the peninsula. Yesterday, during one of these alerts, the occupiers claimed to have shot down a drone approaching Crimea.
However, on September 22, Russian air defenses failed to intercept missiles that struck the headquarters of the Russian Black Sea Fleet in Sevastopol. Later, the Strategic Communications Department of the Chief of the General Staff of the Armed Forces of Ukraine confirmed that Ukrainian military forces were responsible for the attack.
Furthermore, Kyrylo Budanov, the Chief of the Defense Intelligence of Ukraine, Major General, stated that as a result of the attack on the headquarters of the Russian Black Sea Fleet in temporarily occupied Sevastopol, at least 9 people were killed, and 16 were injured, including Russian generals.