Explosion targets car of Russian security service officers and military in Oleshky, Kherson region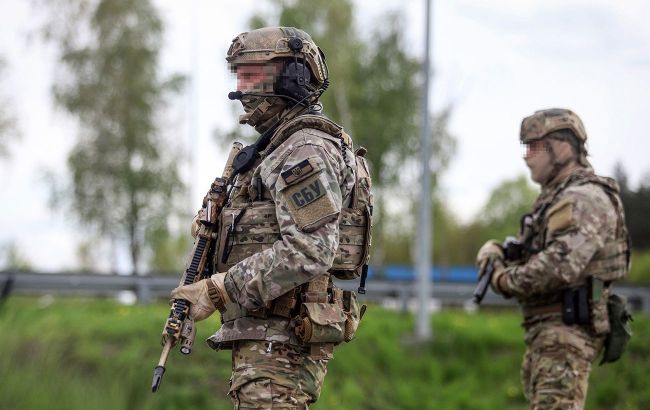 Illustrative photo (Photo: ssu.gov.ua)
In the occupied Oleshky (the Kherson region), a car with Russian military personnel and Federal Security Service (FSS) employees was blown up. One occupant was successfully eliminated, according to sources in the Ukrainian Security Service.
It is reported that as a result of the explosion, one FSS officer was instantly "turned into cargo-200." Another is currently in critical condition in intensive care. Three soldiers who were accompanying them in the car were injured.
According to our information, the SSU was involved in the elimination operation.
What FSS employees were doing
The blown-up FSS officers were "working" in the occupied Skadovsk. They visited Oleshky for filtration measures and, at the same time, to torture Ukrainians.
This is the fate that awaits any occupant who sets foot on Ukrainian soil, without a doubt.
Situation in Oleshky
The Ukrainian military destroyed two warehouses of enemy ammunition in the temporarily occupied Oleshky, the Kherson region, on the night of August 13.
Prior to this, in the occupied Oleshky, the house of a local collaborator was destroyed.