Explosion at plant near Moscow: First fatality reported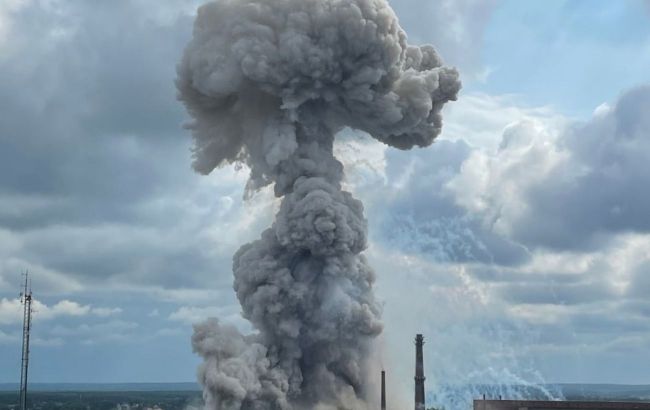 Reports online indicate the first fatality after the explosion at the factory near Moscow (Photo: Russian media)
As a result of the explosion at a factory in the Russian city of Sergiyev Posad in the Moscow region, there is one fatality, according to SHOT.
According to information from a Russian propagandistic Telegram channel, a 45-year-old woman has died.
Reportedly, she suffered burns to her entire body, which became the cause of her death.
Explosion at the factory in Sergiyev Posad
Today in the Moscow region at the Zagorsk Optical-Mechanical Plant, an explosion occurred. Later, reports started appearing online that dozens of people were injured as a result of the incident.
The factory produces surveillance devices for law enforcement agencies and industries.
The Russians claim that the cause of the explosion was supposedly due to human error. It "resonated on the factory premises, where there was a storage of pyrotechnics."
Read more details on the explosion in RBC-Ukraine material.