Explosion on oil pipeline near Ivano-Frankivsk - Number of casualties increased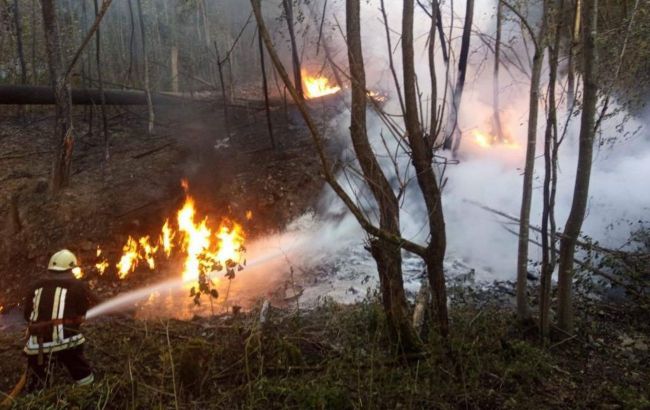 The number of casualties from the explosion in Prykarpattia has increased (photo: t.me/dsns_telegram)
As a result of the explosion on the oil pipeline near Ivano-Frankivsk, 9 people were injured. Some of them are in critical condition in the hospital, states Svitlana Onyshchuk, the Head of the Ivano-Frankivsk Regional State Administration.
"As a result of this, 9 people were injured. Two children and three adults, according to preliminary information, are in critical condition with extensive burns (over 70 percent of their bodies). They have been transported to medical facilities in the region, and they are receiving all necessary assistance," said the head of the region.
According to Onyshchuk, four other people received necessary medical assistance on-site and did not require hospitalization.
"The incident occurred at 5:00 PM. As a result of the fire involving petroleum products, the fire spread to a private house. We are working at the scene with all relevant services. The causes of the tragedy are being investigated," she added.
An explosion near Ivano-Frankivsk
Today, in the afternoon, local Telegram channels published photos and videos from the village of Strymba, located about 30 kilometers from Ivano-Frankivsk.
Initially, there was information that the incident might have occurred on a gas pipeline or something "related to oil" had exploded. Later, the State Emergency Service reported that there was a rupture in an oil pipeline near the village of Strymba, followed by a fire.
The mayor of Nadwirna, Zinoviy Andriyovych, stated that 5 people were injured. However, according to the State Emergency Service, the number of injured was 6 people, including two children.
Furthermore, the company "Ukrnafta" mentioned that the transportation of oil products through the pipeline had been stopped. The circumstances of the emergency are currently being investigated, and law enforcement agencies are working at the scene.