Explosion in Mariupol: Car of occupier's police officer blown up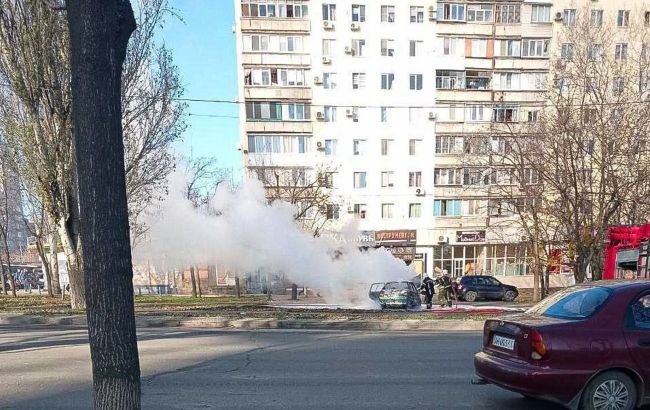 The car of the occupiers' policeman was blown up in Mariupol (Photo: t.me/andriyshTime)
An explosion occurred in temporarily occupied Mariupol on November 10. A vehicle belonging to a local "policeman" from the occupation force was detonated, according to information from Mariupol Mayor's advisor Petro Andriushchenko on Telegram.
"In Mariupol, an explosion occurred. On Metalurhiv Avenue, a car belonging to one of the policemen of the occupation force was blown up," he reported.
Andriushchenko mentioned that earlier in the morning, Mariupol Resistance had informed that they had "already delivered a gift" to the so-called police for celebrating Police Day in the Russian Federation.
"Whether it's the last surprise for today, we'll see. Finally, some good news from the city," commented the mayor's advisor.
Elimination of Russian personnel
It's worth noting that there has been an active elimination of Russian traitors not only in the occupied territories of Ukraine but also in the territory of Russia itself. On November 8, an explosion occurred in Luhansk, where the car of the former chief of police of the occupiers, Mikhail Filipponeko, took off in the air, resulting in his death. Filipponeko was responsible for organizing torture for Ukrainians, both military and civilians.
Additionally, on November 9, explosions occurred in temporarily occupied Skadovsk in the Kherson region. The cause was a strike at the location of Russian occupiers. On November 10, it was revealed that as a result of the attack, the building where high-ranking officers of the Russian Investigative Committee were located had been destroyed. Also, in the Bryansk region on November 9, unidentified individuals detonated a vehicle of the Russian Border Guard Service, resulting in the death of an FSB lieutenant colonel.