Explosion in Moscow occurred on August 11 - Russian media reported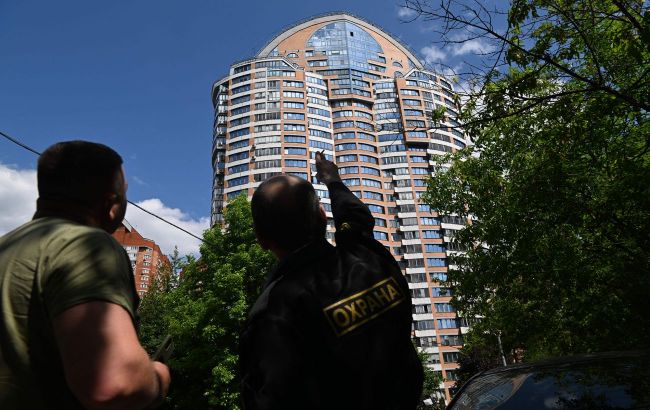 Explosion in Moscow occurred on August 11 (Photo: Getty Images)
A powerful explosion occurred in Moscow on Friday, August 11. According to the Russian Telegram channel Baza, online sources claim a drone exploded.
Russian media reported that the explosion occurred in the Karamyshevskaya Embankment area on the left bank of the Moskva River. Special services are heading to the location.
Eyewitnesses on social media claim that a drone allegedly exploded and fell. It is stated that fragments of the UAV fell in the parking area of the 67th City Hospital of Moscow.
Smoke is visible in the images shared online. As of now, the Russian authorities have not commented on the situation in Moscow.
Later, a video allegedly showing the flight of a drone in Moscow was also shared online.
Previously, Moscow's "Vnukovo" airport was closed again due to an alleged drone. The "Kover" plan was activated there, which is introduced when unidentified targets are detected in the sky.
The head of the city claims a "downed drone"
The Mayor of Moscow, Sergey Sobyanin, stated that an allegedly shot down drone fell over the Russian capital. He confirmed that debris fell in the area of Karamyshevskaya Embankment.
According to him, there are no casualties or damage reported.
Explosions in Moscow
In recent weeks, explosions have become more frequent in the Russian capital and its vicinity. Russian citizens have started to complain more often about "drone attacks."
One of the most significant attacks occurred on the night of July 30. Unidentified drones are known to target the Russian capital's business center - "Moscow City."
The drones hit the so-called "government tower," which houses offices of three Russian ministries: the Ministry of Economic Development, Industry and Trade, and Communications.
Furthermore, during the night of August 1, explosions were heard again in the "Moscow City" area. According to preliminary information, at least one drone flew into the tower of an elite complex.