Explosion in Crimea occurred in vicinity of Cape Fiolent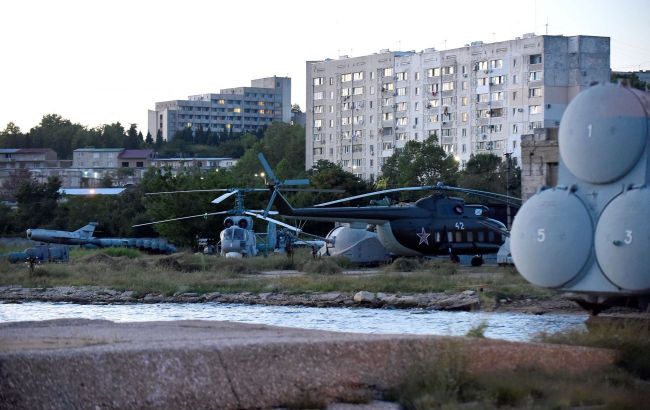 Illustrative photo (photo: Getty Images)
An explosion was heard in the occupied city of Sevastopol (Crimea). It was reportedly heard in the area near Cape Fiolent, where Russian military units are located, according to the local Telegram channel "Krymskyi Veter".
According to preliminary information, the explosion occurred either in the vicinity of the Russian radio-technical reconnaissance unit or in the area of the air defense unit. These military units are located close to each other.
The Telegram channel also published a photo showing a large column of smoke and flames from the explosion.
According to the Telegram channel, ambulances have already been dispatched to the scene. The occupying authorities have not commented on the incident so far.
Explosions in Crimea
Recently, there have been increasing reports of explosions in Crimea. The occupying forces regularly claim to have successfully repelled drone attacks or missile strikes.
However, on the night of September 13, an incident occurred at the S. Ordzhonikidze Ship Repair Plant in Sevastopol. At the time, a large landing ship named "Minsk" and a submarine named "Rostov-on-Don" were undergoing repairs there.
The Main Intelligence Directorate of Ukraine stated that the strike was carried out by Ukrainian forces. According to Ukrainian intelligence, neither the landing ship nor the submarine were subject to repairs.
Additionally, British media outlet Sky News, citing Ukrainian and Western sources, reported that the strike was executed using Storm Shadow cruise missiles.
For more details on how Ukraine managed to target a Russian submarine, you can read the article by RBC-Ukraine.
The Secretary of the National Security and Defense Council of Ukraine, Oleksii Danilov, has stated that Ukraine will have to "smoke out" the Russians from Crimea if they do not leave the peninsula voluntarily.