Experts explain why it's not the time to assess Ukrainian counteroffensive results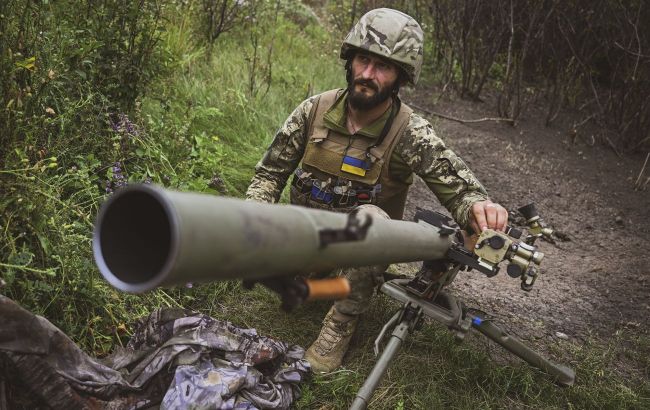 Illustrative photo (Photo: Getty Images)
The U.S. Defense Intelligence Agency believes that Ukraine has 6-7 weeks for possible advances. However, drawing conclusions about the potential outcomes is premature, as it's unknown how far the Ukrainian Armed Forces can advance, according to statements from the head of the Center for Military-Legal Studies, Oleksandr Musiienko, and military expert Vladyslav Seleznov.
What preceded this
Director of Analysis at the US Department of Defense Intelligence, Trent Maul, previously stated that Ukraine had 6-7 weeks before advance reached its peak. This was primarily due to the fall rainy season.
There is also the viewpoint that since large forces were deployed for the breakthrough of the first line, it's unlikely that the Ukrainian Armed Forces will be able to advance far south. The exhaustion of Ukrainian and Russian forces may lead to the current front lines being held for a long time.
However, for such forecasts, one would need to know the resources available to the General Staff and whether they can be deployed in the vicinity of Robitne or other areas.
Be cautious in assessments
"We do not have basic information about the combat capabilities of the Defense Forces, so we need to be cautious in our assessments. Do we have enough ammunition to sustain the pace of artillery fire here and now? I can only say that our pace is up to 8,000 rounds per day. And this is more than a year ago when we had a maximum of 6,000, while the enemy used up to 60,000," Seleznov noted in his conversation with RBC-Ukraine.
Nature can also make its own adjustments to the pace of the offensive
Seleznov also states that in 5-6 weeks (approximately after October 15), the weather will become rainy to the extent that vehicles will get stuck in the fields. This applies not only to the south but also to the eastern front.
It's not appropriate to outline the course of military operations week by week because the counteroffensive is ongoing, explains Musiienko.
According to him, regardless of where the front line will be by the end of the year, the Ukrainian Armed Forces are doing the work they can under current conditions, .
More details about the Pentagon's assessment with comments from our military experts can be found in RBC-Ukraine material.