U.S. intelligence estimates probability of Ukrainian breakthrough by the end of 2023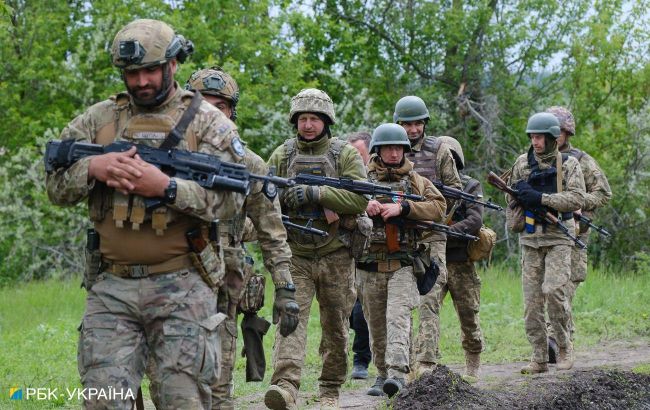 U.S. intelligence estimates probability of Ukrainian breakthrough by the end of the year (Photo: RBC-Ukraine, Vitaliy Nosach)
Mall mentioned that if the Ukrainian Armed Forces fail to achieve a breakthrough this year but manage to expand their positional area around Robitne, maintain their positions, and secure an ammunition supply, Ukraine will have the opportunity for a fresh push in 2024.
He also emphasized the role of Russian General Sergey Surovikin, who established the Russian defensive lines, and the Wagner Private Military Company leader, Yevgeny Prigozhin, whose mercenaries achieved the most significant results in the past year. Currently, both are not in combat, as the former was relieved from duty, and the latter allegedly died in a plane crash.
Mall explained his optimism by the recent successes of Ukrainian troops on the battlefield. However, if the question of a breakthrough had been raised two weeks ago, the intelligence officer's predictions would have been more pessimistic.
A representative of President Joe Biden's administration stated that about six to seven weeks of combat action were left until the climax of the Ukrainian offensive. There are differences of opinion regarding the progress that Ukrainian troops can achieve during this time. Some believe that the Ukrainian Armed Forces, by deploying most of their reserves for a breakthrough of the second line, are unlikely to advance far.
A high-ranking U.S. intelligence official explained that looking at the battlefield in five years may look the same.
Frontline situation
This summer, Ukrainian troops intensified their offensive in the Zaporizhzhia region. Battles coincide on two fronts – in the Melitopol and Berdiansk directions. According to some reports, the Ukrainian Armed Forces managed to breach the first line of defense held by Russian militants.
According to NATO Secretary-General Jens Stoltenberg, despite the brutal battles, the Ukrainian soldiers' counter-offensive is gradually gaining momentum and "bearing fruit."