Exact dates of F-16 pilot training unknown: Spokesperson of Ukrainian Air Force states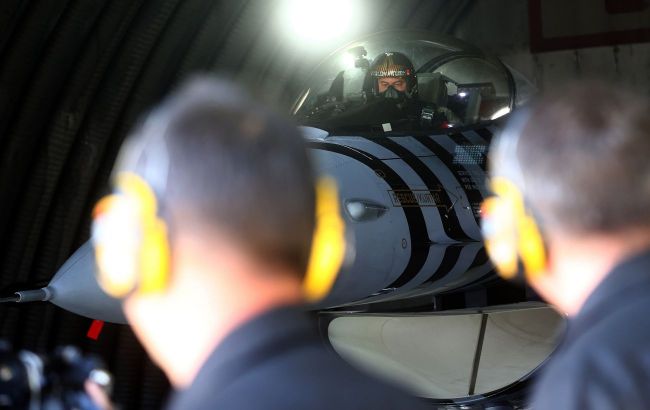 Illustrative photo (Photo: Getty Images)
Ukrainian pilots are ready to attend training today, but this is not possible until permission is received from partners, according to a statement by the spokesperson of the Ukrainian Air Force, Yurii Ihnat.
Today, Pentagon revealed that U.S. President Joe Biden had given the "green light" for the training of Ukrainian pilots. However, exact commencement dates for the training are not available yet, according to Ihnat.
"Pilots would already like to pack their bags and go today. But the announced timeline is the end of the summer. The 'green light' is activated step by step, there are many traffic lights, and therefore each traffic light needs to be made 'green'," the spokesperson stated.
According to him, Ukraine's ultimate goal is the months required for training pilots and engineers, as well as transferring technical documentation.
"We really want to expand the geographical scope of training for our pilots. This could even include the U.S. But for now, there's no talk of it. It will be a political decision, whether within the aviation coalition. The best base is in the U.S., but there are also training centers in Europe," Ihnat explained.
He emphasizes that the more countries and instructors that join in training Ukrainian pilots, the faster it will happen.
"Pilots assure that they will be able to quickly master the aircraft," Ihnat emphasized.
Training of Ukrainian pilots on F-16 fighter jets
Allied nations have made the decision to train Ukrainian pilots on F-16 fighter jets, following the approval of this initiative by U.S. President Joe Biden.
President of Ukraine Volodymyr Zelenskyy announced that the training of Ukrainian Armed Forces personnel on American F-16 fighter jets would commence as early as August.