Evacuation from Gaza: First foreigners arrive in Egypt via Rafah crossing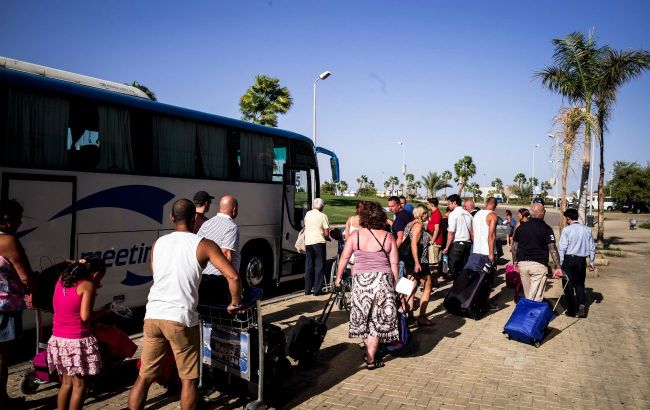 Evacuation from Gaza (Getty Images)
First foreigners arrived from the Gaza Strip to Egypt through the Rafah checkpoint, according to Sky News.
This happened after the wounded were evacuated today via ambulance across the border.
According to the agreement between Egypt, Israel, and Hamas, foreigners and severely wounded people are allowed to leave the territory.
Evacuation of Ukrainians from the Gaza Strip
As a spokesperson for the Ministry of Foreign Affairs, Oleg Nikolenko, previously stated, Ukraine and other relevant agencies had already begun to prepare for evacuating Ukrainians through the Rafah border crossing to Egypt.
Currently, 358 Ukrainians wish to leave the Gaza Strip, the majority of whom are women and children. Ukraine has already submitted a request to leave the Palestinian enclave and transit through Egyptian territory. Approval is expected.
You can find all the details of the evacuation here.
Hamas invasion of Israel
On October 7, militants of the Hamas group invaded the territory of Israel. During the large-scale attack, they fired on and kidnapped civilians. They posted videos of their atrocities on social media.
Israel initiated a military operation against Hamas, called operation Iron Swords.