European Parliament greenlights €50 bln Ukraine Facility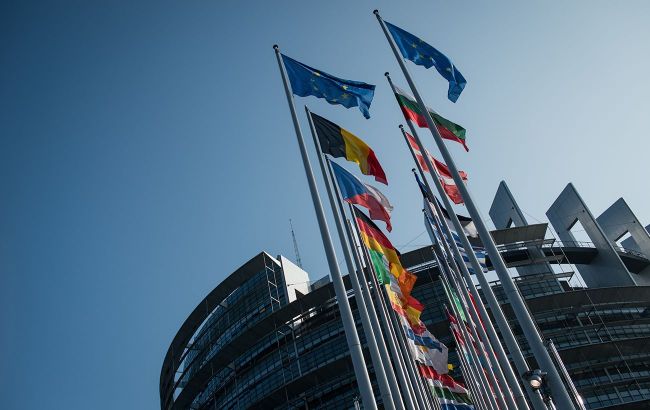 European Parliament greenlights €50 bln Ukraine Facility (flickr.com)
Members of the European Parliament at a plenary session in Strasbourg today, October 17, supported the committee's proposals for the creation of the Ukraine Facility, according to the European Parliament's press release.
In a vote, Parliament improved and endorsed a proposal for a €50 billion facility to support Ukraine's recovery, reconstruction, and modernization for 2024-2027.
It was adopted with 512 votes in favor, 45 against, and 63 abstentions, with "MEPs making the Facility more democratically accountable, encouraging multiparty democracy and Ukraine's alignment with the requirements for EU accession."
Why is it necessary
The Ukraine Facility is part of the ongoing revision of the EU's long-term budget, for which adjustments are needed, as "it has been severely depleted following the multiple crises that have occurred since 2021."
MEPs insist that the Facility, along with the entire budgetary revision, should be agreed as soon as possible, as there will be no provisions for assistance to Ukraine from 2024. The package should be integrated also into next year's annual budget, to be negotiated in November.
Ukraine Facility
On 20 June 2023, the Commission proposed to set up a dedicated Ukraine Facility, with up to €50 billion for the period from 2024 to 2027 in the form of grants and loans.
The facility will replace the bilateral support currently provided by the EU under the Neighbourhood, Development and International Cooperation Instrument – Global Europe (NDICI) and the €18 billion MFA+ program, which will run out at the end of 2023.
It will integrate the support Ukraine would have received under the Instrument for Pre-accession Assistance (IPA).
EU financial aid
In June, the President of the European Commission, Ursula von der Leyen, announced the allocation of financial aid of approximately €50 billion for Ukraine.
Later, the EU Council for Economic and Financial Affairs considered the proposals of the EC to review the EU's multi-year budget for 2024-2027, which includes the establishment of the Ukraine Facility with a budget of €50 billion.
To obtain this funding, Ukraine must present a recovery plan consisting of investment directions and the implementation of reforms, including transformations related to Ukraine's integration into the EU.
On October 3, the European Parliament approved the review of the EU budget for 2021-2027, which includes provisions to create a special Ukraine Facility with €50 billion.