EU approves budget revision with 50 billion euros for Ukraine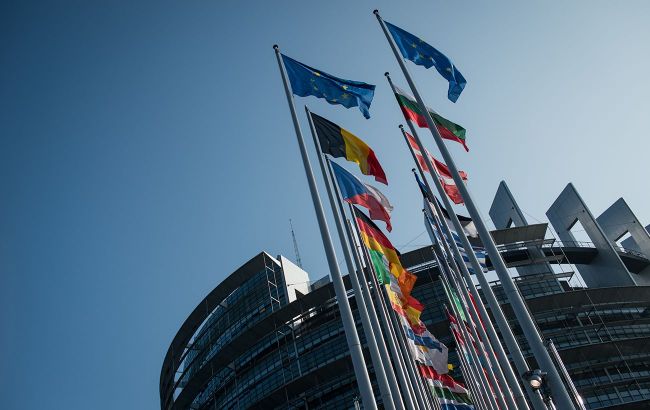 The EU approved revision of the budget with the allocation of €50 for Ukraine (Photo: flickr.com)
The European Parliament has approved the revision of the EU budget for 2021-2027, which includes provisions for the creation of a special Ukrainian Fund of 50 billion euros, according to the press service of the European Parliament.
The European Parliament approved the allocation of an additional 10 billion euros for 2024-2027, in addition to the 65.8 billion euros proposed earlier by the European Commission.
In light of recent external challenges, particularly Russia's war against Ukraine and growing migration problems, Members of the European Parliament increased the corresponding budget lines by 2 billion euros. They allocated 3 billion euros for the new "Strategic Technologies for Europe Platform" (STEP) and 5 billion euros to enhance the EU's capacity to respond to unforeseen crises.
The decision was approved with 393 votes in favor, 136 against, and 92 abstentions.
"We aim to stabilize Ukraine's situation with a new €50 billion facility while bolstering the EU's economy. We are reinforcing the budget with top-ups for migration and ensuring flexibility to respond to crises," said Polish MEP Jan Olbrycht.
Co-rapporteur Margarita Marques noted that by December 31, 2023, the EU wants to have adequate funds to support Ukraine, continue mitigating the socio-economic consequences of the war, and address inflation and the cost of living crisis.
Financial assistance from the EU
In June, Ursula von der Leyen, President of the European Commission, announced financial assistance of around 50 billion euros for Ukraine. According to Bloomberg, the aid will be provided through grants, concessional loans, and guarantees over four years, from 2024 to 2027.
Later, the EU Council of Ministers for Economic and Finance considered proposals from the European Commission to review the multiannual EU budget for 2024-2027, which includes the creation of the Ukrainian Fund with a volume of 50 billion euros. To receive such funding, Ukraine must submit a recovery plan outlining investment directions and implementing reforms, including transformation related to Ukraine's integration into the EU.