European Commission President may visit Ukraine in early November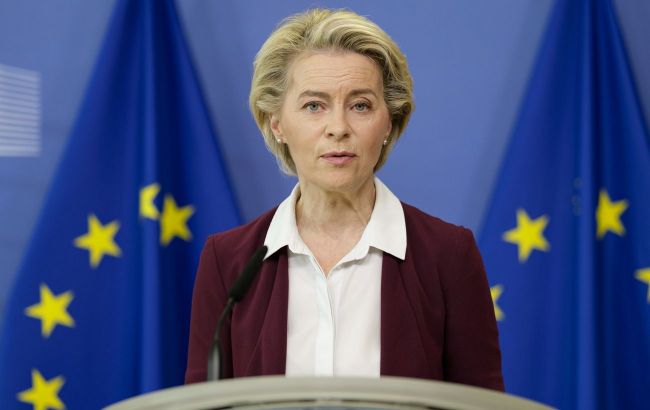 President of the European Commission Ursula von der Leyen (Photo: Getty Images)
President of the European Commission Ursula von der Leyen will likely visit Ukraine in early November, according to the Brussels correspondent of Radio Liberty, Rikard Jozwiak.
"She wouldn't go there that close to the publication of the Commission's enlargement reports (8 Nov) if she didn't have good news," he added.
Ukraine's EU accession
Ukraine obtained candidate status for EU accession last year. The country needs to meet a set of conditions to become a full-fledged member of the bloc.
Recently, Reuters reported, citing its sources, that the European Commission plans to present an assessment of Ukraine's progress on November 8. According to the publication, Ukraine's progress in reforms will be evaluated positively, but there may be certain additional conditions.
According to Politico, the EU will likely announce the start of membership negotiations with Ukraine by December of this year.
More about the forecasts of when negotiations on Ukraine's accession to the EU could begin and what might hinder this - in the material by RBC-Ukraine.