European Commission forced Türkiye to choose: With EU and NATO or with Russia and Hamas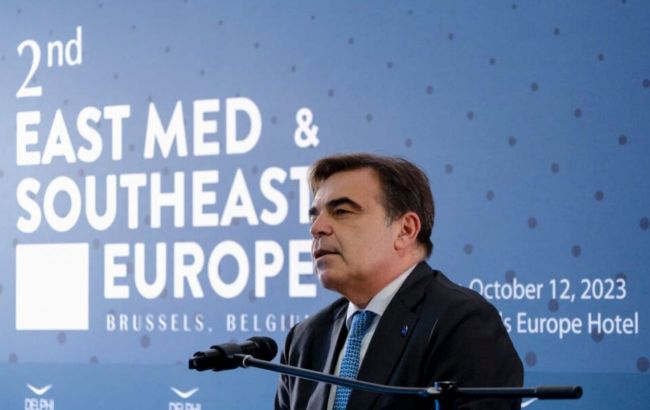 Vice-President of the European Commission Margaritis Schinas (Photo: ekathimerini.com)
He noted that "from the first moment (HAMAS attacks on Israel on October 7 - Ed.), all 27 EU member countries unanimously recognized Israel's right to self-defense, condemned the terrorist attack, and loudly stated that terrorism has no justification."
"Türkiye has to choose which side of history it wants to be on: with us – the European Union, NATO, our values, the ethos of the West – or with Moscow, Tehran, Hamas, and Hezbollah," he emphasized, stating that "the answer needs to be clear."
At the same time, he noted that Türkiye is a crucial partner for stability in Europe and the region in areas such as migration and trade. However, he criticized that Ankara is not participating in sanctions against Russia.
Situation in Israel
Recall that on October 7, HAMAS militants from the Gaza Strip attacked the south and center of Israel. Thousands of rockets and projectiles were launched at Israeli territory. Israel soon managed to regain control of all territories occupied by HAMAS.
The Israel Defense Forces recently struck hundreds of HAMAS targets in the Gaza Strip. In particular, a high-ranking leader of the Palestinian Islamic Jihad group, Musa Naser, was eliminated.
On October 10, Turkish President Recep Tayyip Erdogan said he was ready for "any form of mediation" to de-escalate the Palestinian-Israeli war, including exchanging prisoners. On October 12, Erdogan instructed the government to start negotiations with HAMAS fighters on releasing Israeli citizens.