Türkish President wants to become a mediator in Israel-HAMAS war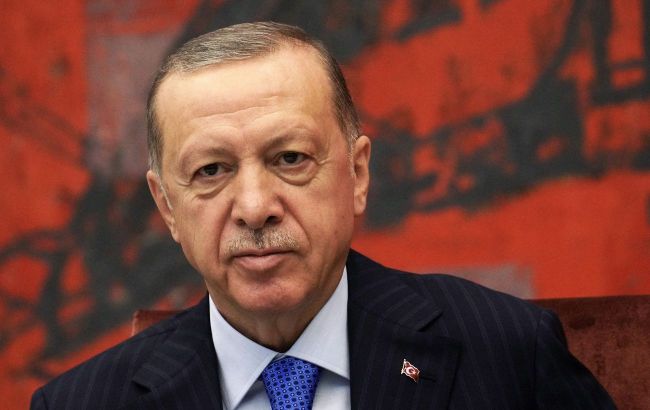 Türkish President, Recep Tayyip Erdoğa (photo: GettyImages)
President of Türkiye Recep Tayyip Erdoğan has stated that he is ready for "any form of mediation" to bring an end to the Israel-Palestine conflict, including the issue of prisoner exchanges, stated President after a government meeting in Ankara.
"We, as Türkiye, are ready for any kind of mediation, including a prisoner exchange if the parties demand it... We continue our intensive diplomatic contacts for peace between Israel and Palestine," said Erdoğan.
Erdoğan called on Israel to stop shelling the Gaza Strip, and for HAMAS to halt attacks on civilians.
"Even in war, there are etiquettes and morals. Parties are obliged to abide by them. As we always emphasize, in a just peace, there are no losers," stated the Türkish president.
HAMAS attack on Israel
On October 7, HAMAS militants launched an attack on Israel from the Gaza Strip. They took hostages, killed several hundred civilians, and took control of some military targets. Israeli Defense Forces (IDF) swiftly regained control of most of the territory that evening.
Following this, Israel declared a "state of war" and initiated the counter-terrorism operation "Operation Iron Sword". During the first two days of the conflict, the IDF targeted thousands of objectives in the Gaza Strip. However, the Israeli military command emphasizes that this was just the beginning, as the IDF intends to neutralize HAMAS.