EU urges China to take stand against Russia's war against Ukraine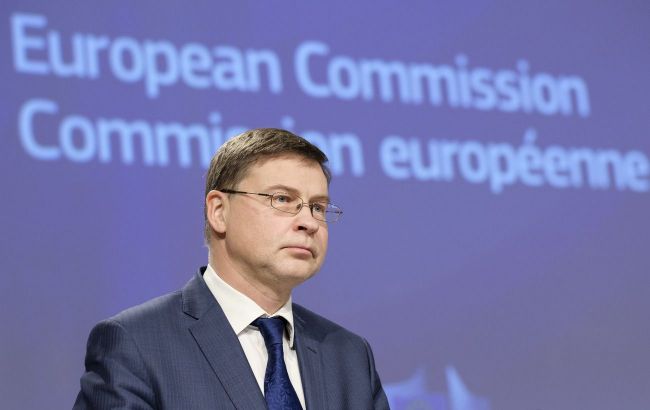 Valdis Dombrovskis, Executive Vice President of the European Commission (Photo: Getty Images)
China's relations with the European Union depend on Beijing's position regarding Russia's war against Ukraine, according to a press conference by the Executive Vice President of the European Commission, Valdis Dombrovskis, in Beijing.
"I conveyed some key messages to the Chinese leadership that are vital for our relations. In particular, I made it very clear that the response to Russia's aggression against Ukraine is not just a priority for the EU; it is a decisive factor in practically all EU priorities at the moment," said Dombrovskis.
He emphasizes that the EU views Russia's aggression as unprovoked, unjustified, illegal, and barbaric.
Dombrovskis highlights that the war creates new global crises and contributes to rising prices for food and energy.
"In this context, it's difficult for us to understand China's stance, as the war is a global disaster driving up food and energy prices. Russia's sabotage of grain exports from Ukraine weakens security and hurts the developing world. Food security is also high on China's agenda. The war also weakens the global economy which negatively impacts China" added the European Commissioner.
He clarifies that China's position affects the country's image not only among European consumers but also among companies.
"Over a third of EU companies based in this country have indicated that China's position on the war is making it a less attractive investment destination. China's response and its contribution to resolving the war is important for us," Dombrovskis added.
China's position on the war
China refuses to condemn Russia's full-scale invasion of Ukraine. Furthermore, it continues active trade and cooperation with the aggressor country.
Additionally, Chinese leader Xi Jinping visited Russian dictator Vladimir Putin in the spring of 2023.