EU transfers 1.5 billion euros of macro-financial assistance to Ukraine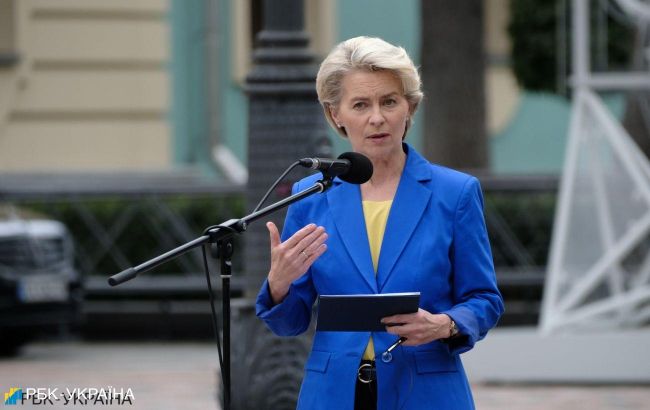 European Commission President Ursula von der Leyen (Vitalii Nosach, RBC-Ukraine)
The European Commission has disbursed another tranche of 1.5 billion euros in macro-financial aid to Ukraine. In total, Kyiv will receive 18 billion euros in the form of long-term concessional credits in 2023, reported Ursula von der Leyen, the President of European Commission, on Twitter.
"I firmly condemn the Russian strikes on Ukrainian grain storage and export infrastructure. As Russia continues its ruthless war, we continue to support Ukraine. Today we paid another €1.5 billion, to help keep the state running and repair infrastructure. More will come," she wrote.
Macro-financial aid

So far, the EU and its member states have provided Ukraine with over 77 billion euros. In 2023, the EU will grant Ukraine 18 billion euros in macro-financial aid, of which 9 billion euros have already been disbursed.
Furthermore, the European Commission has proposed the establishment of a new instrument for Ukraine within the framework of the European Union's budget, which will include grants, loans, and guarantees to cover part of Ukraine's current expenses and finance urgent reconstruction projects. It will provide continuous financial support until 2027 and cover 45% of Ukraine's budget deficit during this period. The plan involves the creation of a 50 billion euro Ukrainian Fund.