EU Council to consider creation of Ukrainian fund worth 50 billion euros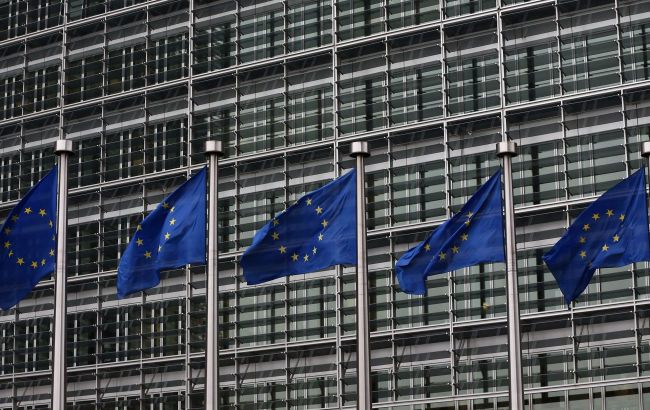 EU Council to consider the creation of a Ukrainian Fund worth 50 billion euros (Photo: Getty Images)
The EU Council of Economy and Finance Ministers will discuss proposals by the European Commission to revise the EU's multiannual budget for 2024-2027, which includes the establishment of a Ukrainian Fund with a volume of 50 billion euros, at today's meeting in Brussels, according to Ukrinform.
The Executive Vice President of the European Commission and Trade Commissioner Valdis Dombrovskis announced this prior to the start of the ministerial meeting in Brussels.

"Ministers intend to discuss the proposals of the European Commission for the first time regarding the revision of the EU's multiannual budget, including the creation of a Ukrainian Fund of 50 billion euros, consisting of 17 billion euros in grants and 33 billion euros in loans, and is designed for the period of 2024-2027. So, we have this significant medium-term financial package, and we hope that other donors will also make their contributions," said Dombrovskis.
He said these proposals are currently under consideration by European legislators, and the European Commission expects a swift conclusion to their discussion. The review of the EU's multiannual budget as a whole, and in particular the creation of the Ukrainian Fund this year, may allow the European Commission to start financing relevant programs as early as the beginning of next year.
The representative of the European Commission noted that in order to obtain such financing, Ukraine must present a recovery plan that includes investment directions and the implementation of reforms, including transformations related to Ukraine's integration into the EU.
Such financing will serve a dual purpose - it will function to stabilize the macrofinancial situation in Ukraine and also allow funding for special projects aimed at the country's reconstruction.
"This year, Ukraine is receiving financing in the amount of 1.5 billion euros per month, and up to this point, we have already disbursed 9 billion euros to Ukraine. The Ukrainian Fund will serve a dual function next year, including ensuring macrofinancial stability and covering financing gaps that Ukraine still faces," added Dombrovskis.
Financial assistance to Ukraine
In June, President of the European Commission Ursula von der Leyen announced the allocation of a financial assistance package of approximately 50 billion euros to support Ukraine.
According to Bloomberg, the assistance will be provided in the form of grants, concessional loans, and guarantees over a period of 4 years - from 2024 to 2027. However, the annual support amount will be less than the 18 billion euros proposed by the EU this year.