EU to cover 45% of Ukraine's financial needs by 2027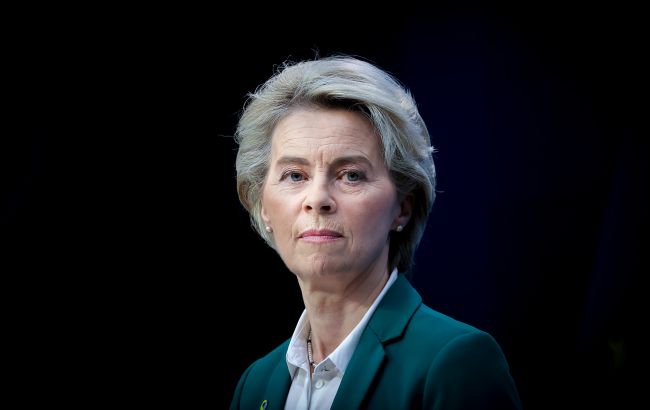 President of the European Commission Ursula von der Leyen (GettyImages)
According to her, the European Union seeks to match Ukrainian reforms with European investments, as "for every step Ukraine takes towards the EU, it must take a step towards Ukraine."
"Yesterday, the European Commission proposed to create a new facility for Ukraine within the budget of the European Union. It will ensure constant financial support until 2027," the president said.
According to her, the facility will be financed in three ways:
with grants from the EU budget;
with loans raised in capital markets;
with proceeds from the mobilized Russian assets.
"Until 2027, Ukraine's remaining fiscal gap is about €60 billion. The needs for fast recovery on top are about €50 billion. This makes in total €110 billion until 2027 that are not covered. Therefore, yesterday I proposed to EU member states to cover 45% of this gap - this is in total €50 billion for Ukraine," Ursula von der Leyen explained.
Ukraine Recovery Conference
A conference dedicated to Ukraine's recovery is taking place in London. The event is attended by more than a thousand representatives from 61 countries, including high-ranking officials, non-government organizations, business leaders, and entrepreneurs. Among the speakers are US Secretary of State Antony Blinken, President of Ukraine Volodymyr Zelenskyy, Prime Minister of Ukraine Denys Shmyhal, UK Prime Minister Rishi Sunak.
The conference is aimed to discuss reforms needed for post-war recovery in Ukraine, boosting trade and investments, as well as restoring human capital. Particular attention is paid to the country's energy recovery and territory demining.