EU to send mission to Ukraine for 'security commitment' discussion - Borrell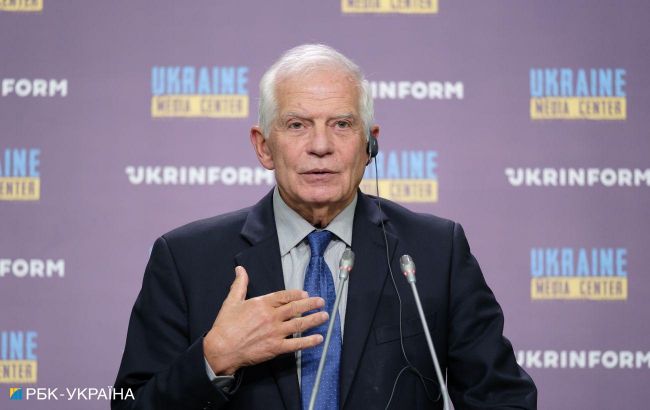 High Representative of the EU for Foreign Affairs and Security Policy Josep Borrell (Vitalii Nosach, RBC-Ukraine)
The European Union's mission will head to Ukraine in December of this year to discuss military assistance and security guarantees, says High Representative of the EU for Foreign Affairs and Security Policy, Josep Borrell.
This was announced at a press conference following the meeting of the EU Council of Foreign Ministers.
"We discussed our military support and security commitments. You know that I've been tasked by the European leaders at the last EU Council to build security commitment from the EU to Ukraine," he stated.
According to Borrell, the EU is working on this task in collaboration with member countries.
"At the beginning of the month (December), we will send a mission to Ukraine to discuss our proposal with the Ukrainians," he added.
Security guarantees for Ukraine
On July 11-12, countries from the Group of Seven (G7) signed a declaration of security guarantees for Ukraine in Vilnius. This declaration aims to prevent a repeat of Russia's invasion before Ukraine becomes a member of NATO.
Other countries have also joined the Vilnius Declaration on security guarantees, and the list continues to expand.
In addition to this, Ukraine has initiated bilateral negotiations on security guarantees with the United States and the United Kingdom.