EU provided Ukraine with 90 billion dollars in aid since beginning of Russian invasion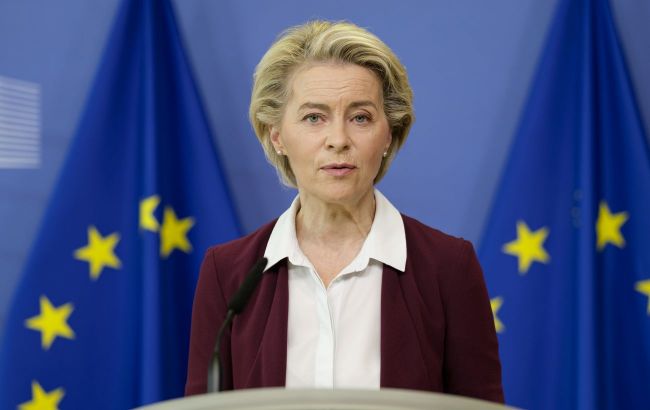 President of the European Commission Ursula von der Leyen (photo: Getty Images)
The European Union has allocated approximately $90 billion in assistance to Ukraine since the start of Russia's full-scale invasion, according to Ursula von der Leyen, the President of the European Commission.
"Ukraine will win! But they need the hardware to get the job done. Europe has been supporting Ukraine with close to $90 billion. Now Europe should play a central role in ensuring Ukraine's long-term security. We should do this in synergy with the US, our oldest, strongest ally," stated the President of the European Commission.
According to her, out of the provided $90 billion to Ukraine, around $27 billion is allocated for arms and ammunition supplies.
Financial aid to Ukraine from the EU
In June, the President of the European Commission, Ursula von der Leyen, announced the allocation of approximately €50 billion in financial aid to Ukraine.
Later, the Council of Ministers for Economics and Finance considered the proposals from the European Commission for the revision of the EU's Multiannual Financial Framework for 2024-2027, which includes the creation of the Ukrainian Fund with an allocation of €50 billion.
To receive this funding, Ukraine needs to provide a recovery plan consisting of investment and reform directions, including transformations related to Ukraine's integration into the EU.
It was previously reported that on October 3, the European Parliament approved the revision of the EU budget for 2021-2027, which includes provisions for the establishment of a special Ukrainian Fund with €50 billion.