EU may relocate training missions for the Armed Forces of Ukraine to Ukrainian territory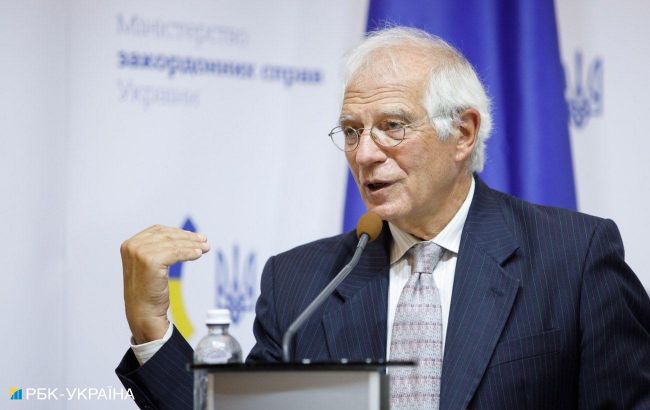 Josep Borrell, EU High Representative for Foreign Affairs and Security Policy (Photo: Vitalii Nosach, RBC-Ukraine)
In a recent development, the head of EU diplomacy, Josep Borrell, has put forward a proposal to gradually relocate the training of Ukrainian troops from Europe to Ukraine, according to Sueddeutsche Zeitung.
Ahead of the meeting of EU ministers, the European diplomat prepared a list of proposals regarding military support for Ukraine, which got disclosed to the DPA agency.
According to media reports, Borrell suggested expanding the training program for Ukrainian forces. The EU may consider the possibility of gradually shifting the training missions from European countries to Ukraine. However, this is likely to happen only after the conclusion of the ongoing war.
Additionally, Borrell recommended allocating additional funds for the supply of arms and equipment to Ukraine. He seeks to have the EU contribute to the financing of modern fighter aircraft deliveries.
Among the proposals is also the expansion of training missions for the Ukrainian Armed Forces. Initially, the plan aimed to train 30,000 military personnel, of which 25,000 have already completed the program.
"The new quantitative and qualitative training goals need to be determined in the nearest future," the document stated.
Furthermore, Borrell aims to enhance EU cooperation with Ukraine in the sphere of arms production and intelligence information exchange.
EU's assistance to Ukraine
It is worth noting that since the start of Russia's full-scale invasion, the European Union has been supporting Ukraine. The EU countries have provided and continue to provide military aid, imposing 11 packages of sanctions against Russia.
Moreover, the EU has been backing Ukraine's economic stability, including several packages of macro-financial aid.