EU Commission on Zaporizhzhia shelling: 'War crimes have to stop'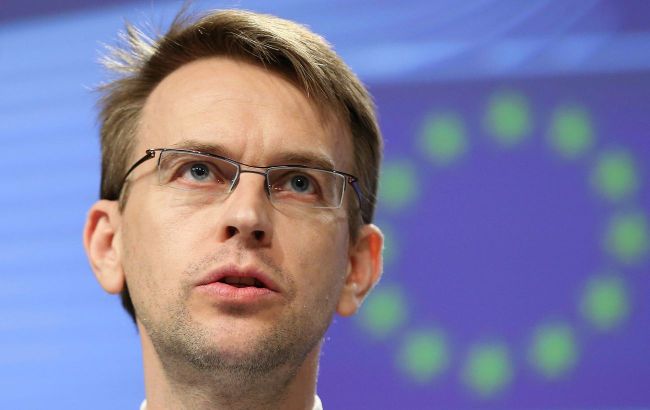 Lead Spokesperson for Foreign Affairs and Security Policy of European Commission (Photo: Getty Images)
Russia continues to terrorize the peaceful population of Ukraine. These military crimes must come to an end, according to the European Commission Lead Spokesperson for Foreign Affairs and Security Policy, Peter Stano, on his Twitter.
"Russia continues to terrorise civilian population; this time in Zaporizhzhia deliberately targeting hotels hosting children's summer camps These war crimes have to stop. All responsible will be held to account," he wrote.
Shelling of Zaporizhzhia
Russian occupiers shelled Zaporizhzhia for two consecutive days - on August 9 and 10. In the first instance, the enemy fired an X-35 missile into the residential quarter of the Shevchenko district. Three people were killed, and nine were injured.
On August 10, Russian occupiers attacked Zaporizhzhia with a ballistic missile Iskander. The Russian missile struck a hotel in the city center. The United Nations reported that their staff often stayed at the Reikartz Hotel while working in Zaporizhzhia.
Initially, one fatality was reported, and 16 people were injured, including four children. Today, Anatolii Kurtyev, the secretary of the Zaporizhzhia City Council, wrote that the number of injured had increased to 19 people.