EU bans Russian diamonds from 2024 - Reuters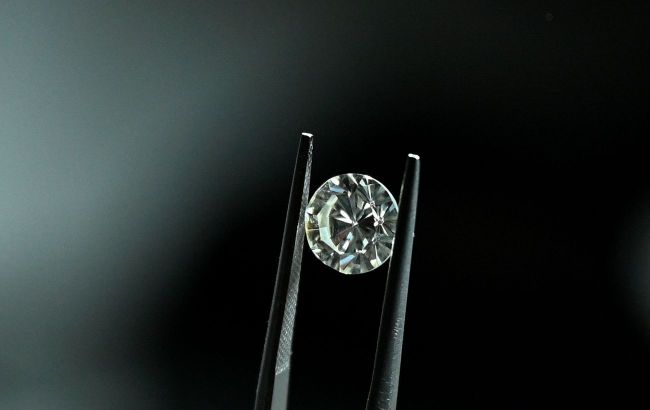 Photo: Diamonds from Russia will be banned from 2024
The European Commission is suggesting a ban on imports of Russian diamonds and diamond jewelry starting in early 2024 as part of the 12th package of sanctions aimed at restricting Russia's financing of its invasion of Ukraine, Reuters reports.
The proposal, deliberated today by ambassadors from 27 EU governments, advocates for a ban on the import, purchase, and transfer of diamonds passing through Russia. This includes Russian diamonds cut and polished in third countries like India.
According to the proposal, the ban would encompass non-industrial natural and synthetic diamonds, as well as diamond jewelry, starting January 2024. Additionally, a phased ban on the import of Russian diamonds processed in third countries, including jewelry with Russian diamonds, is proposed, to be implemented from March 1 to September 1.
"This phasing-in of indirect import bans takes into consideration the need to deploy an appropriate traceability mechanism that enables effective enforcement measures and minimizes disruptions for market players," said the proposal, seen by Reuters.
12th sanctions package
The European Commission submitted its proposals for the 12th package of sanctions against Russia to the EU Council on November 15. The recommendations include sanctions on over 120 individuals and entities implicated in undermining Ukraine's sovereignty and territorial integrity.
Additionally, proposed measures involve new restrictions on imports and exports, along with initiatives to raise oil prices and counteract the circumvention of EU sanctions.
Prohibition of Russian diamonds
The Guardian reports that at the core of the European Commission's proposals, awaiting approval from EU leaders at the next summit in December, are measures designed to curb Russia's commercial revenue. This includes a comprehensive ban on the intra-bloc sale of Russian diamonds and jewelry using precious stones from Siberian mines.
According to the EU, such measures could result in a reduction of the Kremlin's income by over 4.5 billion euros per year. While the ban has been in discussion since last year, it materialized only after Belgium, home to the global diamond hub of Antwerp, withdrew its objections over the summer, and the G7 collectively agreed to impose sanctions during a summit in Japan.
"The ban of Russian diamonds is part of a G7 effort to develop an international coordinated diamond ban that aims to deprive Russia of this important revenue source," says the proposal by the commission, seen by the Guardian.
G7 representatives are presently conducting a three-day visit to Antwerp to assess the functionality of the proposed ban.
According to Belgium's proposal, all diamonds of a specified size, likely between 0.5 and one carat, would receive a unique identifier through a blockchain record indicating their origin.
Diplomats note that this would cover 'between 80% and 90% of the world's diamonds,' providing wholesalers and retailers with an immediate means to differentiate between legal and illegal diamonds.