Estonia reports hybrid attack from Russia using Somali migrants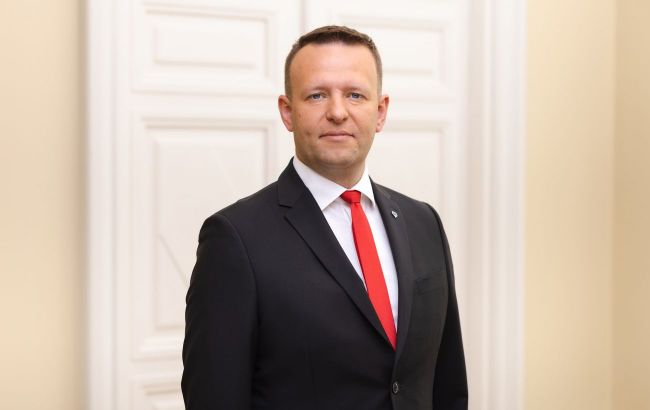 Minister of Internal Affairs of Estonia Lauri Läänemets (Photo: Getty Images)
Russia has allowed Somali citizens, who have no right of entry, to the Estonian border. This is considered a hybrid attack against Tallinn, states the Minister of Internal Affairs of Estonia, Lauri Läänemets.
"Minister of the Interior Lauri Läänemets (SDE) said eight Somali citizens attempted to cross into Estonia from Russia on Thursday morning, without the right of entry to the Schengen Area. This comes at a time when "migration pressure" from Russia on the Finnish border has also increased," a statement declared.
According to Lauri Läänemets, between 8:00 and 9:30 in the morning, eight Somali citizens sought to enter Estonia through Narva. Due to the absence of a Schengen visa or a residence permit, they were denied entry at the border and sent back to the Russian Federation.
Läänemets mentions that a few similar individuals were observed on the Russian side of the border crossing points, but not in large numbers.
Russia is engaged in hybrid attacks on Estonia
"It's unlikely that these Somali citizens came up with all this [idea] on their own. As I said, they should not be able to cross the Russian border without the proper rights. The message we are sending is that you cannot enter the EU through Estonia like this," emphasized the head of the Ministry of Internal Affairs.
He adds that this could be considered a hybrid attack. It is done very deliberately; people come to them, start asking for shelter and international protection, and the country must begin to accommodate and accept them.
"What is clear is that, just like on the Finnish side, the first step has now been taken on the Estonian side. The entire objective of this action is to destabilize society and cause people concern and fear, as well as to reduce trust in the government and state institutions. But we will not allow that to happen, we will act decisively," Läänemets concluded.
Russia directs migrants toward Finland
Recently, Finland has started blocking entry from Russian territory due to an influx of illegal migrants. The Finnish Border Guard prohibited entry for individuals cycling through border checkpoints from Russia.
Yesterday, Finnish media reported that the Finnish government planned to close its border with Russia. However, the media did not specify the duration of the closures or whether restrictions would be imposed along the entire eastern border.
Today, Finland officially decided to close its border with Russia. Border crossings will be closed overnight from Friday to Saturday, November 18.