Influx of illegal immigrants: Finland imposes another ban on entry from Russia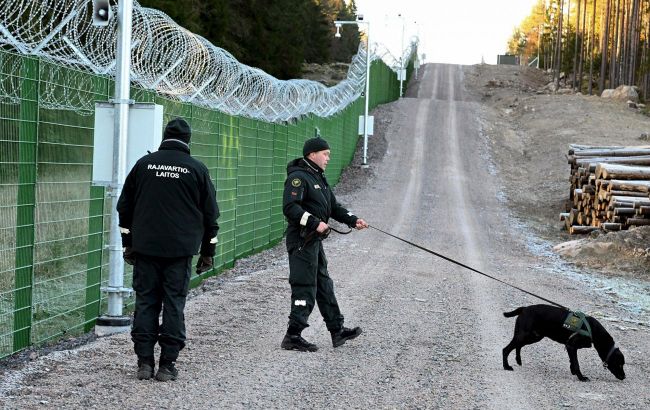 Finland imposes another ban on entry from Russia (Photo: Getty Images.com)
The Finnish Border Guard has prohibited entry to people traveling by bicycle through border crossing points with Russia, effective November 9. The restriction is related to illegal migration, as reported by yle.fi.
The Finnish Border Guard has stated that many people without documents have attempted to enter the country through border crossing points with Russia in recent months. Many of them cross the border on bicycles, prompting the introduction of a ban on such entry from November 9. This information was provided by Jukka Lukkari, Deputy Chief of the Southeastern Border Guard of Finland.
Since August, the number of people attempting to enter without travel documents has sharply increased. As of November 13, there were already 110 such migrants. Among them were no citizens of Russia and Ukraine. In the past week, citizens of Iraq, Syria, Yemen, and Somalia were among those attempting to enter. These individuals did not have visas but were requesting international asylum. They arrive in Finland from Russia through the Vaalimaa and Nuyamaa border crossing points.
Previously, Russian border guards did not allow people without visas to cross the border. However, the situation has changed. According to the Finnish Border Guard's assessment, this is an instance of illegal migration.
A checkpoint on the border between Finland and Russia (Photo: gettyimages.com)
Over the past week, around 30 migrants attempted to cross the border on bicycles. They lacked documents, bike lights, and bicycle helmets.
"From Finland's perspective, focusing on control in automobile transport is entirely justified. This will help better control border traffic, " the Finnish Border Guard explained regarding the bicycle ban.
Finland previously imposed a ban on the entry of Russian vehicles, effective September 16.
Additionally, we reported that Russians were prohibited from importing personal items into the EU, with phones and suitcases potentially considered prohibited.