Last loophole to Europe: Countries that banned entry of Russian cars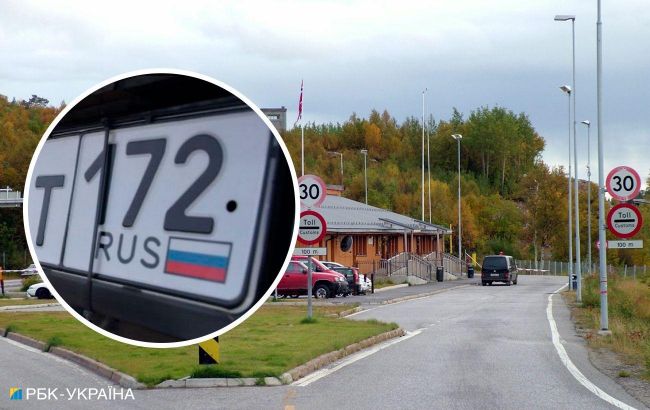 Checkpoint on the Norway-Russia border (collage by RBC-Ukraine)
As of October 3, Norway has banned the entry of vehicles with Russian license plates. This marks the closure of the last avenue for Russians to enter Europe by Russian cars.
Below is the list of countries restricting the entry of Russian passenger cars, according to DW and thebarentsobserver.com.
On September 8, the European Commission issued updated guidelines regarding the temporary importation of banned goods from Russia. Among the listed items are vehicles registered in Russia. Following this, European countries began implementing restrictions at their borders.
Norway has banned the entry of Russian automobiles starting from October 3. It is the only country within the Schengen Zone that shares a land border with Russia and still permits entry for Russians with tourist purposes.
Last week, Finnish customs introduced round-the-clock controls at its borders with Norway to prevent the passage of Russian cars.
Norway's ban on the entry of cars with Russian registration does not apply to vehicles with 10 or more seats. Therefore, Russians can still cross the border with minibuses and buses. This allows passengers to travel from Murmansk to Norway, from where many fly to Oslo or other European cities from Kirkenes airports.
As of October 2, Bulgaria has also implemented a ban on the entry of passenger cars with Russian registration. Previously, Finland (since September 16), Estonia (September 13), Latvia (September 12), Lithuania (September 12), and Poland (September 16) had already stopped letting Russian cars in. Germany began confiscating vehicles with Russian registration as early as July.
Greece remains the only EU country where Russians can enter with their own vehicles. However, Russian tourists traveling from Türkiye to Greece in their cars have reportedly started being turned away at the Greek border.
Besides, Russians are now prohibited from bringing personal belongings into the EU, including items such as phones and suitcases.