Erdogan declares support for Hamas and labels Israel 'terrorist state'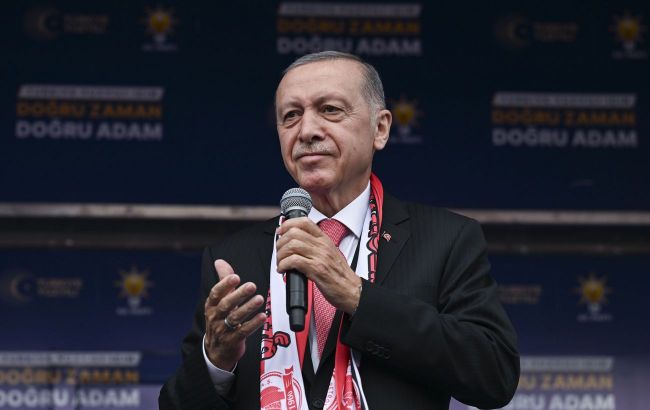 Photo: President of Türkey, Recep Tayyip Erdogan (Getty Images)
President of Türkey Recep Tayyip Erdogan stated that he supports Hamas, and Israel is a terrorist state seeking to destroy the Gaza Strip, writes Times of Israel.
Erdogan declared that Türkey would take steps to ensure that "political and military leaders of Israel face trial in international courts" during a speech before his party members.
"I say openly that Israel is a terrorist state," Erdogan said, accusing Israel of implementing a strategy of total destruction of the city and its residents. He also expressed his view that Hamas are "resistance fighters" trying to defend their land and people.
Erdogan's statements on the Israel-Gaza conflict
At a rally in support of Palestine in Istanbul, Erdogan called Israel a "war criminal and occupier" and referred to Hamas as "brothers." He also canceled his planned visit to Israel, prompting Israel to recall its diplomats.
It's worth noting that Erdogan compared the casualties among Palestinians to the victims of Russian aggression against Ukraine.
Israel's war with Hamas
In early October, Hamas militants launched a large-scale invasion into Israel, killing and kidnapping both military and civilian residents. In response, Israel declared a military operation against the militants, named Operation Iron Swords.
As part of the operation, the Israel Defense Forces (IDF) expanded its ground operation in the Gaza Strip, deploying troops and equipment to the region.
According to the IDF, Hamas lost control of the northern part of the Gaza Strip as tens of thousands of people crossed to the southern side.
There were also reports that the White House had information indicating that Hamas militants in Gaza were using hospitals and tunnels underneath them to hold hostages and store weapons.