Erdoğan holds talks with Putin to extend 'Grain Deal'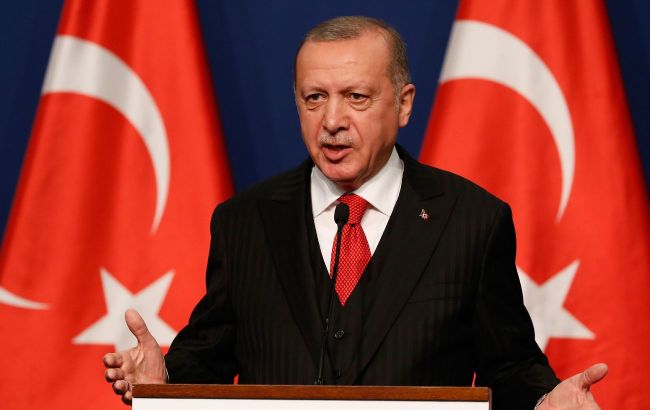 President of Turkey Recep Tayyip Erdogan (Photo: Getty Images)
According to "Anadolu", President of Turkey, Recep Tayyip Erdoğan, is set to engage in several rounds of negotiations with Russian dictator Vladimir Putin to renew the "grain deal."
Erdoğan emphasized that Ankara maintains contacts with Moscow, particularly at the level of foreign affairs ministries.
He stated his plans to discuss the "grain deal" with Putin both over the phone and during his visit to Turkey.
According to the president, the West should take into account the expectations of the Russian side on this matter.
"The termination of the Black Sea grain initiative will have a series of negative consequences, including rising global food prices, hunger, and a new wave of migration. We will continue to take the initiative to prevent such a set of circumstances," Erdoğan declared.
He believes that the talks with Putin will help ensure the extension of the "grain deal."
"He also has certain expectations from Western countries, and they, in turn, should take appropriate measures," Erdoğan added.
According to him, extending the agreement will be beneficial for humanity.
Erdoğan stated that the Turkish side will make every effort, including diplomatic ones, to renew the "grain deal." He expressed confidence that through these efforts, they will succeed in securing the continuation of the agreement regarding the "grain corridor."
Russia's exit from the "Grain Deal"
On July 17, Russia announced its exit from the "grain deal," claiming that the conditions set by the Kremlin were not being met.
Meanwhile, the Kremlin had already failed to ensure the stable operation of the "grain corridor" for several months. It had been blocking inspections of ships and shelling grain terminals in the ports of Odesa.
In response, Ukrainian President Volodymyr Zelenskyy proposed to Turkey and the UN to extend the "grain deal" in a trilateral format.
At the same time, the Russian Ministry of Defense threatened that any countries heading to Black Sea ports would be considered involved in the war. In turn, Ukraine pledged to respond in kind.