Entire town burnt to ashes: Deadly wildfires in Hawaii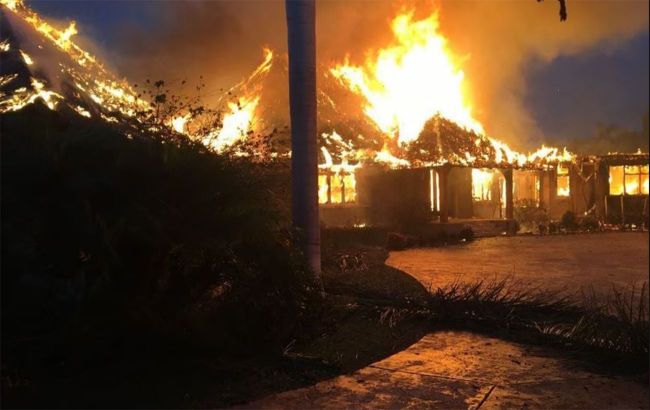 Large-scale forest fires engulfed Hawaii (hawaiinewsnow com)
Large-scale forest fires engulfed Hawaii. At least 36 people died as a result of the natural disaster, as CNN and The Guardian report.
The fires on the Hawaiian islands were triggered by unprecedented heatwaves. Fueled by strong winds from Hurricane Dora, the flames are spreading rapidly and covering hundreds of kilometers.
Landing in Maui last night. #maui pic.twitter.com/KaurIA3jF7

— Claudia Griffin (@claudia5809) August 10, 2023
One of the hardest-hit areas by the fires is Maui, one of the largest and most popular tourist destinations within the Hawaiian archipelago. The historical town of Lahaina, the former capital of the island, has been almost entirely consumed by the blaze.
Photo: Lahaina town nearly consumed by flames (cnn.com)
A search and rescue operation has been underway in Hawaii for the past three days. Governor of Hawaii Josh Green stated that in Lahaina, a residence for 9,000 people, hundreds of families have lost their homes and have been evacuated.
For those who are not on Maui, it's hard to imagine the devastation.

Longtime resident, Emerson Timmins who saw the disaster in Lahaina joined KHON2 News for an interview: pic.twitter.com/POeeZDgiNd

— KHON2 News (@KHONnews) August 10, 2023
Furthermore, thousands have been left without electricity and telephone communication due to the fires. Authorities report that around 4,000 people are attempting to evacuate from Maui. Preliminary data indicates that at least 36 individuals have lost their lives due to the fires, and dozens are considered missing.
It is also reported that several fires have broken out on the Big Island due to the winds.
Fires across the world
Europe and the United States have faced record-breaking temperatures this summer. Scientists speculate that, owing to climate changes, even hotter conditions could prevail.
The scorching heat has led to massive fires in Greece, particularly on the islands of Rhodes and Corfu.
A forest fire has also erupted on the border of Spain and France, as well as in Italy and Algeria. It is known that over 40 people have died in fires across the Mediterranean region.