Drones will soon prevail over missiles in Russian attacks - Ukrainian Air Force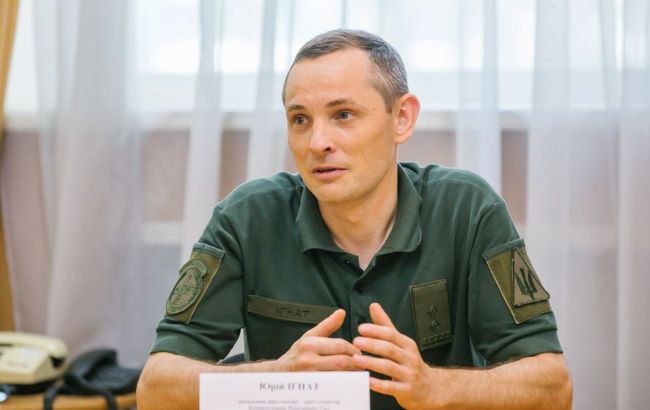 Yurii Ihnat, spokesman for the Air Force of the Armed Forces of Ukraine (mil.in.ua)
In the near future, drones will prevail over missiles in Russian attacks on Ukrainian territory, according to Yurii Ihnat, the spokesperson for the Ukrainian Air Force.
"We understand that the threat from drones is growing, their numbers are increasing, and consequently, we need more resources that can be efficiently used against these UAVs. There are all indications that strike drones will dominate in attacks. Therefore, we need to draw conclusions and prepare for this," Ignat stated.
He added that Ukraine needs to increase its air defense assets in response to this development.
"Do you understand how many air defense assets Ukraine expends on missiles, reconnaissance drones, and strike UAVs? If the enemy increases the number of strike drones, undoubtedly, we need to increase our resources," the spokesperson emphasized.
According to Ignat, Ukraine can only increase its air defense assets with the help of Western partners, and ongoing efforts in collaboration with allies in the "Ramstein" format are ongoing.
Night attack in Ukraine on October 2
On the night of October 2, a large-scale air raid alert was declared twice. The first one was due to the threat of missiles and drones in the Kherson, Mykolaiv, Dnipropetrovsk, and Kirovohrad regions, with explosions reported in Kryvyi Rih.
The second alert was declared in Kyiv and several other regions, with the Ukrainian Air Force warning of the missile threat.
As reported by Natalia Humeniuk, spokesperson for the operational command South, the Russians attacked Ukrainian territory with kamikaze drones and aerial bombs. Ukrainian air defense managed to destroy 4 out of 7 combat drones.