Russian night attack on Ukraine: drones downed, damage reported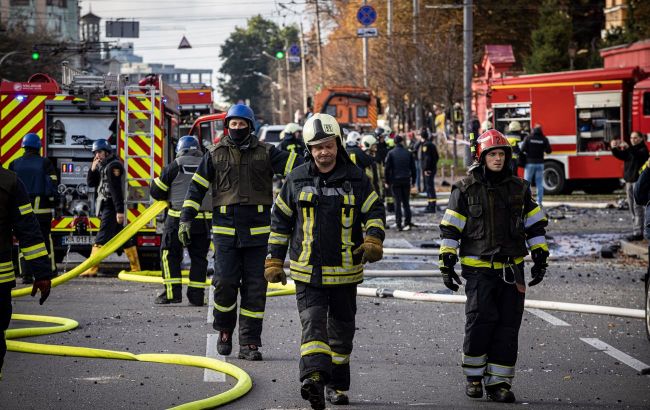 The aftermath of the shelling on October 2 (GettyImages)
On the night of October 2, Russian forces once again launched attacks on Ukrainian territory using kamikaze drones and guided aerial bombs. Four Shahed drones were successfully intercepted, but some of them reached their targets, according to Natalia Humeniuk, a spokesperson for the Operational Command South.
Humeniuk said that during the night, the enemy employed 18 UAVs (Unmanned Aerial Vehicles) directed towards civilian infrastructure and residential areas.
"Both a hospital and critical infrastructure facilities have been damaged," she added.
Also, the drone attack was not particularly massive, suggesting that the Russians may have been attempting to gather intelligence on the locations of Ukrainian air defenses. Humeniuk said that the kamikaze drones were launched from the southeast, but their flight paths were "unusual."
"Mostly, they came through the Kherson region, but their apparent target was the Kryvyi Rih area. Three drones were destroyed there, and one was shot down over the Kherson region, with impacts observed at one of the industrial enterprises. The drones also struck buildings in the Kherson region, causing damage to civilian infrastructure, including agricultural enterprises," Humeniuk reported.
Night attack
On the night of October 2, a large-scale air raid alarm was announced twice. The first one was announced in the Kherson, Mykolaiv, Dnipropetrovsk, and Kirovohrad regions due to missile and drone threats, with explosions reported in Kryvyi Rih.
The second alarm was declared in Kyiv and several other regions, with the Air Force warning of missile threats.