Drone attacks on Russia gaining momentum, targets not to be disclosed: Ukrainian Intelligence states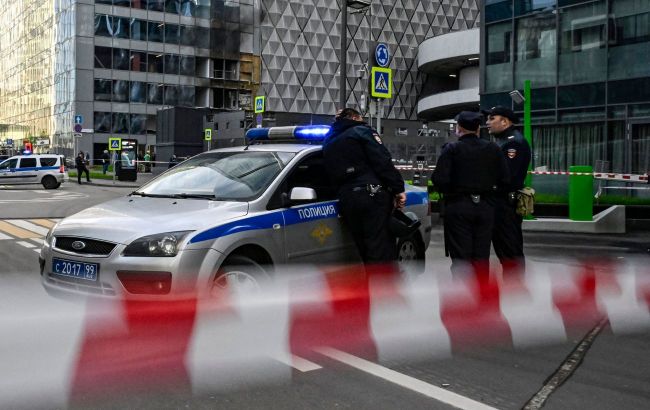 Drone attacks on Russia and Moscow are gaining momentum (Photo: Getty Images)
Drone attacks on the territory of the Russian Federation are gaining momentum; however, revealing their targets should not be done at the moment in order not to hinder operations, according to the representative of the Defense Intelligence of Ukraine, Andriy Yusov.
In response to the journalist's question about drone attacks on "Moscow-City" and the potential targets of these attacks, as well as the possibility of turning Moscow and the Moscow region into no-fly zones for Ukraine, similar to how the occupants did with Ukraine, the representative of the Defense Intelligence confirms that drone attacks on Russia are gaining momentum. However, he emphasized that it is premature to discuss this matter.
"Yes, the explosions in Moscow and on the territory of Moscow itself, the capital on swamps, continues and gains momentum and intensity. We see that it's happening quite accurately. Regarding the targets, I think it's probably not right to discuss this because the enemy also listens and sees, and they are interested in understanding what will happen next," said Yusov.
However, as the representative of the Intelligence highlights, the consequences of these attacks can be discussed. Currently, all Russian structures and objects involved in the war against Ukraine are vulnerable. He predicts that the situation for Russia will only worsen until the war ends.
Yusov adds that while the regime of Russian dictator Vladimir Putin has concentrated air defense assets in temporarily occupied territories, Russia itself and Moscow remain unprotected.
Drone attack on Moscow on August 18
Explosions were heard in several areas of Moscow and the Moscow region overnight on August 18. Witnesses reported air defense systems in operation and drones being observed.
Explosion sounds were audible over the Moscow suburb of Odintsovo, as well as in Troitsk and Krasnogorsk.
Furthermore, an explosion was heard in the Moscow-City district near the Evolution and Federation towers. It is also reported that one of the UAVs crashed at the Expocentre on Krasnopresnenskaya Embankment in central Moscow. There is no information about casualties.
According to the Russian Ministry of Emergency Situations, partial damage occurred in one of the pavilions of the Expocentre in central Moscow.
The Mayor of Moscow, Sergey Sobyanin, announced that the drone was supposedly destroyed by air defense forces.