'Dragon teeth' appear at Estonia-Russia border crossing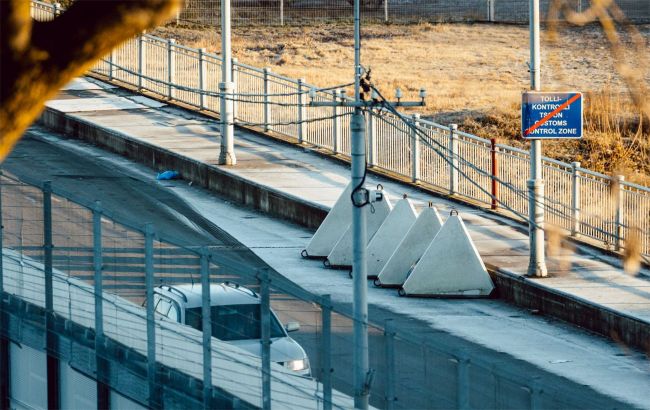 Photo: Finland closed border with Russia because of migrants (delfi.ee)
Estonia has installed "dragon's teeth" on the bridge connecting the cities of Narva (Estonia) and Ivangorod (Russia), writes Delfi.
Marek Liiva, the head of the Narva border checkpoint, mentioned that the barriers were installed in case the Estonian government decides to follow the example of its neighbors and restrict entry from Russia.
"This is necessary to restrain the wave of illegal migrants. Also, since we expect the Ivangorod border checkpoint to be closed for repairs from February 1, these concrete blocks will restrict the movement of vehicles on the bridge during the closure," he said.
Recently, Finland has begun blocking entry from Russian territory due to an influx of illegal migrants. The Finnish Border Guard has prohibited the entry of people traveling by bicycle through border crossing points with Russia.
Today, Finland officially decided to close the border with Russia. The border crossing points will be closed on the night of Friday to Saturday, November 18.
Veyko Kommusaar, the head of the Estonian Border Guard, also stated that the Estonian government was aware of Finland's plans to immediately close four border crossings on the border with Russia. Tallinn may also adopt similar decisions.