Explosions in Kramatorsk, Donetsk region, on August 14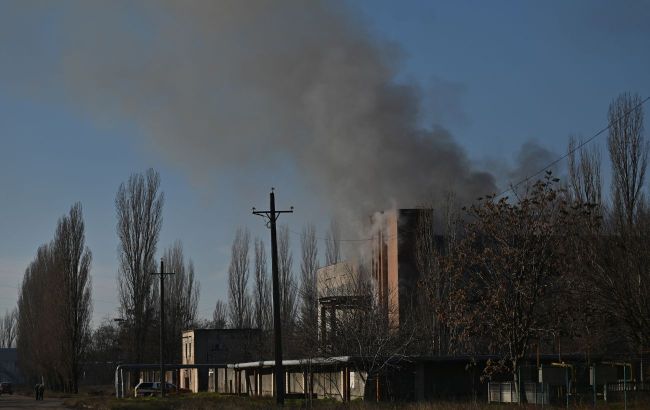 Explosions were heard in Kramatorsk (photo: GettyImages)
On the night of August 14 in Kramatorsk, Donetsk region, explosions were heard, report RBC-Ukraine correspondents.
In the city, at least two explosions have been reported. At the moment, an air alarm has been declared in the region.
Local Telegram channels are circulating a photograph of a fire, which, according to their reports, broke out after the explosions near the Kramatorsk Heavy Machine-Tool Plant.
The situation in Kramatorsk
Russians regularly shell cities and villages in Donetsk region. For instance, on the night of August 15, the Air Force of the Armed Forces of Ukraine once again urged residents of the east not to ignore the alarm due to possible missile danger.
Kramatorsk was shelled on July 31 as well – that time, the enemy targeted the industrial zone, resulting in no casualties.
In June, the Russians struck Kramatorsk with two rockets. One hit the city center, hitting a local pizzeria building, while the other hit the suburban town of Bilenke. At that time, 12 people were killed, and 65 were injured.