Disclosing military losses during war is dangerous: Insights from Ukrainian Ministry of Defense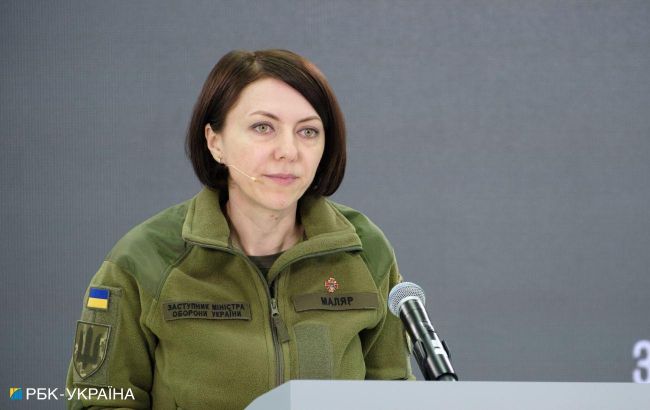 Deputy Minister of Defense of Ukraine Hanna Maliar (Photo: Vitalii Nosach, RBC-Ukraine)
The information about losses of the Ukrainian army during the war is a state secret. Disclosing this data is dangerous, according to Deputy Minister of Defense Hanna Maliar on Telegram.
"During a state of war, this information constitutes a state secret. Not because someone wants to hide something, but because it is a requirement of the military," she emphasizes.
Maliar stresses that the information about the number of casualties, both killed and injured, is used to calculate our possible future actions.
"It's not just about the overall number of casualties killed and wounded, but also about the losses of specific units and directions, especially during battles. If the enemy has such information, they will start to understand some of our next steps," the Deputy Minister explains.
At the same time, Maliar emphasizes that access to information about losses is very limited and is restricted to individuals who are informed about the criminal liability for disclosure.
What preceded this
Recently, the publication The New York Times, citing American officials, claimed that the total number of wounded and killed military personnel from Ukraine and Russia during the period of full-scale war is estimated at nearly 500,000, with the majority being Russians.
As claimed by the publication, Ukraine allegedly lost about 70,000 military personnel as fatalities and 100,000-120,000 as wounded.
Losses of the Russian army
According to the General Staff of the Armed Forces of Ukraine, Russia has lost over 257,000 of its soldiers in the war against Ukraine. In the last day, our defenders eliminated another half a thousand occupiers.