Different scenarios: How cold weather will affect military operations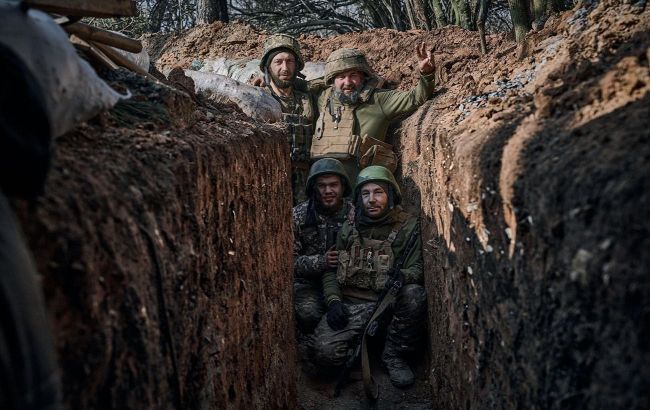 Different scenarios: How cold weather will affect military operations (facebook com easternforce)
The upcoming cold weather in Ukraine will affect the course of military operations, and the military is actively preparing for it, according to a spokesperson of the Eastern Military Group, Illia Yevlash.
According to him, this involves transitioning military equipment to winter mode, changing oils, adding various additives to fuel, and preparing to provide personnel with winter clothing and heating supplies.
Yevlash adds that volunteers are actively assisting the military, providing the Armed Forces with heaters and other necessary items to keep them warm during the cold season.
There are different scenarios for conducting military operations during cold weather
He also says that military personnel are winterizing their dugouts, which is a standard set of measures when winter approaches.
Yevlash also notes that the onset of cold weather will impact the course of military operations, but the military will also monitor the weather conditions closely.
"If it's rainy, it's one scenario; if freezing temperatures hit immediately, it's another scenario. Since the ground remains frozen, heavy equipment will be able to move on it," Yevlash said.
Challenges for the military during cold weather
The military spokesperson also notes that fog and rain will affect the use of drones, which cannot be employed in such weather conditions. During such weather, tactical and army aviation will be difficult to use, and conducting military operations will be considerably more challenging.
Therefore, the military will be monitoring and responding to the situation and operational conditions on the ground accordingly.
War in Ukraine
Ukrainian Armed Forces continue their defense and advance in the direction of Melitopol, as the General Staff reported.
In the Zaporizhzhia direction, Ukrainian defenders are holding back invaders in the southeastern area of Robotyne in the Zaporizhzhia region.
Institute for the Study of War says that Russian commanders are facing a choice between withdrawing their forces for the entire counter-offensive period from "broken positions" or sacrificing their soldiers.