Russia's losses in Ukraine as of 10/6: Over 600 occupants and 20 tanks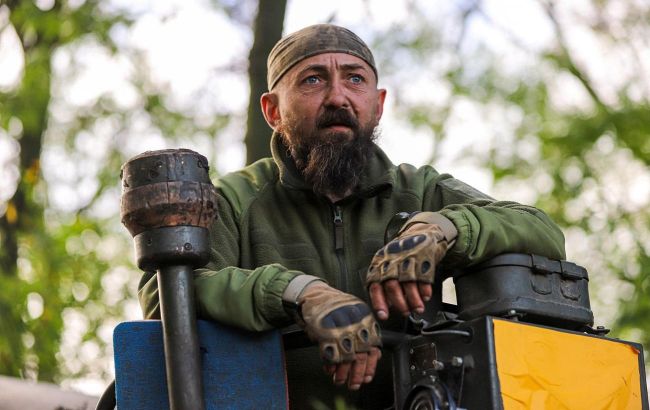 Photo: Ukrainian military (Getty Images)
Ukrainian defense forces eliminated 620 Russian occupiers in the past day. Ukrainian Armed Forces also destroyed 20 enemy tanks, over 20 artillery systems, and 29 enemy drones, according to the General Staff of the Ukrainian Armed Forces.
The total Russian combat losses from February 24, 2022, to October 6, 2023, are estimated as follows:
Personnel: Approximately 281,090 (620) troops eliminated,
Tanks: 4,777 (+20),
APVs: 9,082 (+30),
Artillery systems: 6,666 (+23),
MLRS: 806 (+2),
Anti-aircraft warfare systems: 540,
Aircraft: 315,
Helicopters: 316,
UAVs operational-tactical level: 5,158 (+29),
Cruise missiles: 1,530,
Ships/boats: 20,
Submarines: 1,
Vehicles and fuel tanks: 9,015 (+35),
Special equipment: 951 (+3).
Frontline situation on October 6
According to the General Staff's data on the morning of October 6, there were 37 combat clashes on the frontlines in the past day. Ukrainian Armed Forces continue to defend the eastern and southern regions of Ukraine. Additionally, our defenders are advancing in the Melitopol and Bakhmut directions.
The Defense Forces' aviation conducted 12 strikes on enemy personnel, weaponry, and military equipment concentrations, and 7 strikes on the enemy's anti-aircraft missile complexes. Units of the missile forces of the Ukrainian Armed Forces targeted the enemy's communication hub, anti-aircraft missile complex, heavy flamethrower system, 9 artillery units, fuel and lubricants depot, radar station, and enemy electronic warfare station.