Denmark received first F-35 fighter jets to replace F-16 it's going to transfer to Ukraine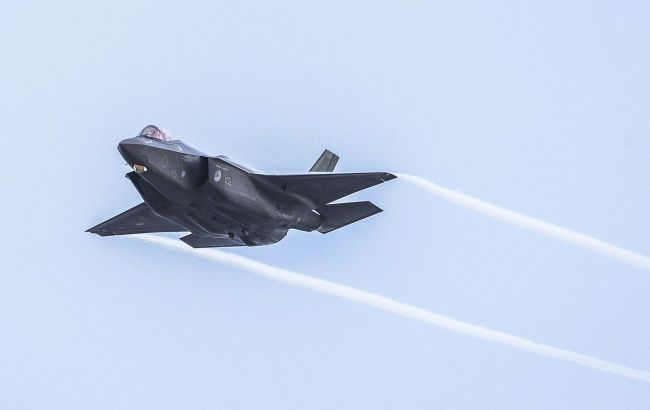 Denmark has received a batch of F-35 aircraft to replace the F-16 (Photo: Getty Images)
Four F-35 fighters have landed at an airbase in Denmark as part of the first batch of aircraft ordered by the country to replace its aging fleet of F-16s, according to Associated Press.
"High-ranking officials and officers applauded as the planes, adorned with the Danish Air Force's colors, made several flyovers before landing at Skrydstrup Air Base," the report stated.
Denmark has ordered 27 F-35 fighters for $2.2 billion, which will replace the country's fleet of 30 F-16 aircraft over 40 years old. This transition is expected to be completed by the end of 2025.
After their ceremonial arrival on Thursday, the American manufacturer Lockheed Martin will officially hand over the first four aircraft to Denmark on October 1.
F-16s for Ukraine
On August 18, it was reported that the United States approved the transfer of F-16 aircraft to Ukraine from Denmark and the Netherlands. Jake Sullivan, a national security advisor to the President of the United States, stated that Ukraine would receive the fighter jets after pilot training is completed.
Denmark has commenced training the first group of Ukrainian pilots on F-16 fighters, involving eight aviators. Ukraine is set to receive a total of 19 F-16 aircraft from Denmark.