De-occupation of Crimea - Possibility of regaining peninsula by end of the year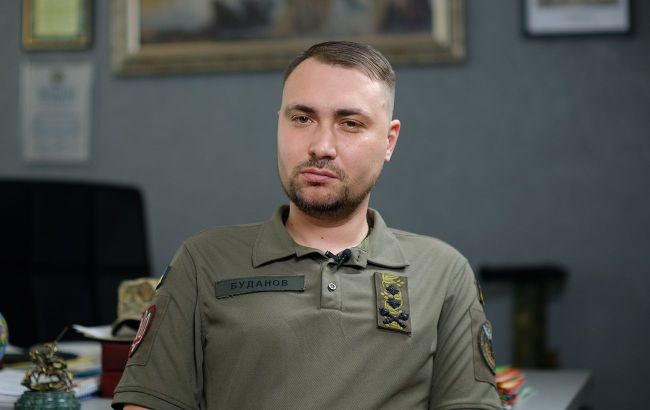 The Chief of the Defense Intelligence of Ukraine Kyrylo Budanov (photo: Vitalii Nosach, RBC-Ukraine)
The Ukrainian Armed Forces have launched strikes in Crimea, including the destruction of enemy air defense systems. This action is aimed at both the de-occupation of the peninsula and bolstering the overall resistance against the adversary, according to The Drive.
The interviewer asked Budanov if Ukraine will liberate Crimea by the end of the year, to which he responded that recently there has been an increased frequency of strikes against enemy forces on the peninsula.
"You could not have missed that since the middle of August, there's been a certain intensification going on with regard to Crimea, and that might indirectly give you a hint about the answer to your question," said Budanov.
He added that the targeting of Russian air defense forces on the peninsula has a broader effect beyond just the destruction of enemy equipment.
"First of all, the air defense systems themselves are very costly equipment and it takes a lot of time to produce those and Russian flags those systems because all this inventory is currently engaged in fighting against Ukraine and also in protection of Moscow. They've taken away air defenses from everywhere else," emphasized Budanov.
Therefore, when Ukraine destroys another system, Russians need to somehow fill that gap, which is why they're reallocating air defense from other directions. Additionally, strikes on the occupied territory over the years have demonstrated the Russian air defense's inability to repel attacks, which significantly impacts the attractiveness of their systems in the international market.
Explosions in Crimea
As Budanov mentioned, explosions in Crimea have become more frequent lately. Often, air defense systems are the targets of these attacks. For example, on September 14, explosions were reported in Yevpatoriya, where a $1.2 billion S-400 Triumph system was destroyed.
Newsweek has noted that the Ukrainian Armed Forces are "destroying their friends" - Russian S-400 systems, which is a significant loss for the occupying army. Analysts at ISW have also observed that considering the regular explosions in Crimea, Russia appears to be facing difficulties with its air defense systems in the region.