Armed Forces destroy Russian S-400s - Costly loss for Russia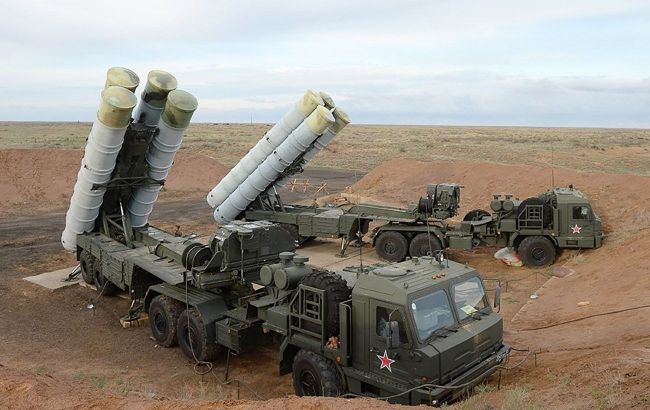 Media revealed the importance of S-400 for the occupiers (Photo: doblest club)
Ukraine is destroying Russia's S-400 air defense systems, which the Kremlin boasted about. This is a painful and costly loss for Russia, according to Newsweek.
According to the International Institute for Strategic Studies, as of the beginning of 2023, Russia had about 96 mobile S-400 air defense missile systems in its arsenal. In NATO, they are referred to as Sa-21 Growlers.
The Dutch intelligence agency Oryx reports that Ukrainian forces have destroyed the S-400 at least five times, including command posts, launchers, and radars.
The agency notes that the S-400 system is considered Russia's equivalent to the American Patriot system. It is a modernized version of the Soviet-era S-300.
According to experts, the S-400 initially performed well in Ukraine, but now it is increasingly becoming a target of Ukrainian attacks. Siddharth Kaushal from the London-based Royal United Services Institute believes that losing S-400 systems is a painful, expensive, and humiliating blow to Russia's air defense.
Two out of the five cases of Russian S-400 destruction occurred in the past month: on August 23, Ukraine targeted a system located in western Crimea, and on September 14, drones attacked an air defense position near Yevpatoria.
According to military expert David Hambling, the loss of the S-400 has made Russian targets in Crimea more vulnerable to attacks by Storm Shadow cruise missiles. He suggests that Russia is likely working on strengthening its defenses around the S-400.
Destruction of the S-400 near Yevpatoria
On September 14, the counterintelligence of the Security Service of Ukraine (SBU) and the Ukrainian Navy conducted a unique operation near the occupied Yevpatoria. According to RBC-Ukraine sources, defenders destroyed the Russian S-400 air defense missile system Triumph, worth $1.2 billion.
Drones and Neptune missiles effectively targeted the objective.