Death toll of Ukrainians rises sharply in Israel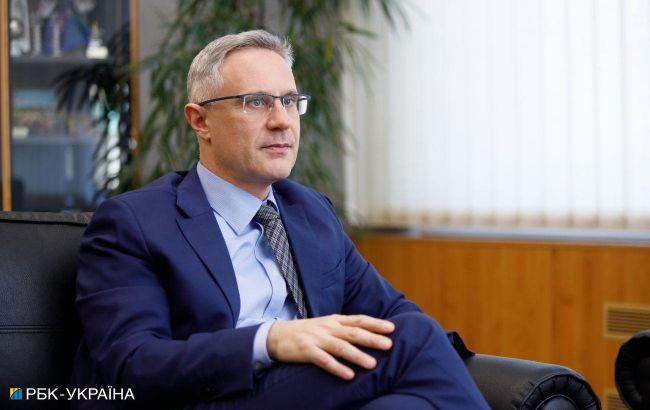 Israel's Ambassador to Ukraine, Michael Brodsky (Vitalii Nosach, RBC-Ukraine)
23 Ukrainian citizens have already lost their lives in Israel because of the constant Hamas attacks, according to Israel's Ambassador to Ukraine, Michael Brodsky.
"According to the updated report, 23 Ukrainian nationals were killed by Hamas as a result of the attack on Israel. This is the second only to USA number of foreigners killed in the attack," the diplomat stated.
What the Ministry of Foreign Affairs of Ukraine says
A spokesman of the Ministry of Foreign Affairs of Ukraine, Oleg Nikolenko, reacted to such information in a comment to RBC-Ukraine.
"These are the data of the Ministry of Foreign Affairs of Israel. But please note that these are approximate statistics. We operate with information verified by the Ministry of Foreign Affairs of Ukraine - 13 dead and 6 missing," he noted.
Attack on Israel
On October 7, Hamas militants invaded Israeli territory. They killed and abducted both military personnel and civilians. They also regularly fired rockets at the country from the Gaza Strip.
In response, the Israel Defense Forces initiated an operation against the terrorists. They have been conducting missile strikes on the Gaza Strip for over a week now.
Foreign citizens, including Ukrainians, are losing their lives in Israel. On October 17, the First Lady of Ukraine, Olena Zelenska said that 13 Ukrainians had lost their lives.