Death toll among Ukrainians in Israel increased again - Foreign Ministry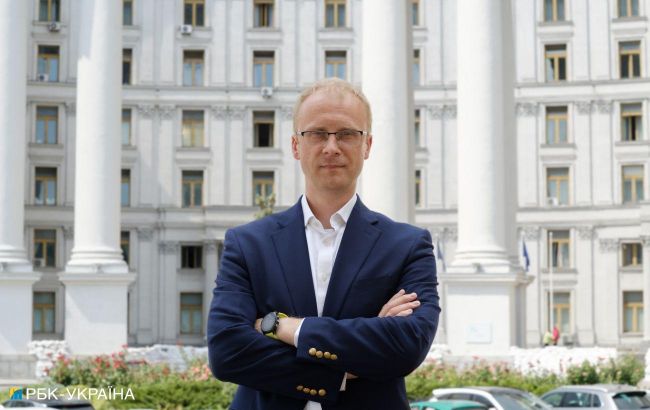 The spokesperson of the Ministry of Foreign Affairs of Ukraine, Oleg Nikolenko (Photo: RBC-Ukraine, Vitalii Nosach)
In Israel, the number of casualties among Ukrainians has increased. There is information about 21 deceased and 1 missing person, the spokesperson of the Ministry of Foreign Affairs of Ukraine, Oleg Nikolenko, reported.
According to Nikolenko, currently, based on confirmed information, there are 21 deceased Ukrainians and 1 missing person in Israel, particularly in the Gaza Strip:
3 deceased individuals, including two children and one adult;
6 injured, including 3 children. The Ukrainians have varying severity injuries and are currently receiving medical assistance.
Evacuation
357 Ukrainians, including 208 women, wanted to evacuate from the Palestinian enclave. Diplomatic institutions maintain constant communication with them.
"At the same time, the Rafah border crossing between the Gaza Strip and Egypt is currently not operational. There is currently no opportunity to leave. This applies not only to our citizens but also to citizens of other states. In collaboration with partners, the Ministry of Foreign Affairs of Ukraine is working with the relevant parties to obtain permission for the expedited evacuation of people," Nikolenko added.
Attack on Israel
On October 7, Hamas militants attacked Israeli territory. The terrorists killed and abducted both military and civilian residents. In particular, the country was regularly shelled with rockets from the Gaza Strip.
In response, the Israel Defense Forces launched an operation against the terrorists. As part of this operation, rocket strikes have been carried out on the Gaza Strip for over a week.
As a result of Hamas attacks in Israel, foreigners, including Ukrainian citizens, are being killed.