Deadly missile attack on Kramatorsk on August 15: Russian forces strike civilians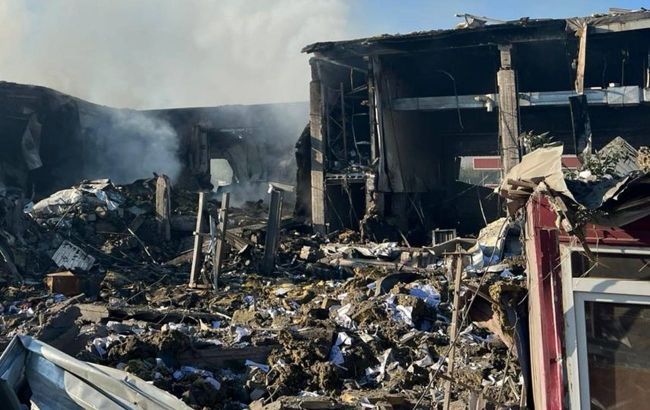 Russian military forces launched a late evening attack on the city of Kramatorsk using the S-300 surface-to-air missile system on August 14 (Photo: facebook.com/don.gp.gov.ua)
According to the Donetsk regional prosecutor's office, Russian military forces launched a late evening attack on the city of Kramatorsk using the S-300 surface-to-air missile system on August 14. The hostile assault resulted in the loss of two lives and left one individual injured.
Russian occupying forces targeted Kramatorsk at 11:23 p.m. local time. Enemy projectiles struck warehouse facilities containing food supplies, sparking a fire that engulfed an area of 2400 square meters.
The prosecutor's office further conveyed that two warehouse workers were trapped under the rubble due to the shelling. Rescuers managed to extract one of the bodies from the debris.
Kramatorsk's mayor, Olexander Honcharenko, confirmed that two individuals lost their lives due to the attack on a trading base. Additionally, a 38-year-old storekeeper of a local enterprise suffered minor injuries and was transported to a hospital for treatment.
Law enforcement authorities have initiated a criminal investigation into the violation of laws and customs of war under Article 438, Section 2 of the Criminal Code.
Situation in Kramatorsk
Explosions rocked Kramatorsk in the evening hours yesterday. Local media sources also documented a fire that broke out after the explosions occurred.
Russian occupying forces routinely shell populated areas within the Donetsk region. Kramatorsk had previously come under fire on July 31 when Russian forces targeted an industrial zone, fortunately resulting in no casualties.
In June, the aggressors launched an attack on the city using two missiles. One struck the city center, hitting a local pizzeria building, while the other hit the suburban town of Bilenke. The June attack claimed the lives of 12 people, leaving 65 others wounded.