Danish company Rockwool supplied equipment for Russian nuclear submarines - Media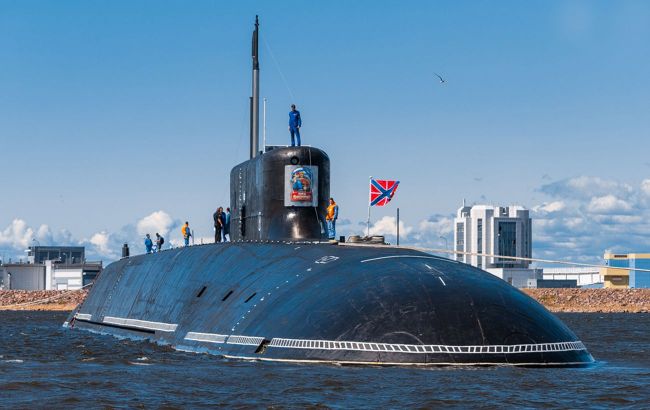 K-549 "Knyaz Vladimir" - a Russian strategic nuclear submarine (Photo: Russian media)
The Danish company Rockwool has reportedly sold ship insulation to Russia, which was used in three of the most advanced submarines in the Russian fleet, according to Danwatch.
"Three of the most advanced submarines in the Russian fleet are equipped with ship insulation from the Danish Rockwool group. This includes the submarines 'Belgorod' and 'Knyaz Vladimir,' both of which can be equipped with Russia's most advanced nuclear weapons," the report said.
The agency notes that this information was obtained from official tender documents from Russia.
Michael Petersen, a Russian Institute of Marine Studies professor at the US Naval War College, stated that this discovery is exciting.
What is known about these deliveries?
Russian documents show that Rockwool's permanent business partner, the company LLC "Marine Complex Systems" (MCS), concluded the first agreements for the supply of over 15,000 square meters of ship insulation to the state shipbuilding enterprise "Sevmash" in June and September 2014.
The material also emphasizes that deliveries of Rockwool insulation of the SeaRox SL 440 brand, worth 4.7 million rubles (about 700,000 Danish kroner), were intended for the construction of two advanced submarines, "Belgorod" and "Knyaz Vladimir."
About these Russian submarines
BS-329 "Belgorod" - a Russian special-purpose nuclear submarine, the sole representative of project 09852, a carrier of unmanned underwater vehicles of the "Poseidon" type and autonomous deep-sea stations, part of the Main Directorate for Deep-Water Research of the Ministry of Defense of the Russian Federation.
K-549 "Knyaz Vladimir" - a Russian strategic nuclear submarine of the 4th generation, the first ship built under the modernized project 955A (09552) "Borei-A."
B-587 "Velikiye Luki" - a Russian diesel-electric submarine, laid down at the Admiralty Shipyards (Saint Petersburg) for the Russian Navy, the third ship of project 677 "Lada."
Is this a violation of sanctions?
Danwatch previously reported how Rockwool's products were sold through the distributor MCS to a significant part of the Russian fleet, including frigates, spy ships, and vessels of the secret fleet of Russian dictator Vladimir Putin.
In this regard, the Danish Business Authority investigated Rockwool and concluded that the company did not violate EU sanctions against Russia.
"However, companies like Rockwool are also obligated to adhere to the UN Guiding Principles on Business and Human Rights (UNGPs), which require companies to ensure that they do not contribute to human rights violations at all value chain stages," the article states.
What does the company say?
Michael Zarin, Head of Communications at Rockwool Group, stated that he is aware that general-purpose insulation products and insulation products for civil transportation use, which are sold through external distributors of Russian subsidiaries, have been used in some cases on Russian military naval vessels.
"Rockwool's products cannot be processed into weapons or used for military purposes. No stone wool products fall under the category of dual-use," he added.
Supplies to Russia bypassing sanctions
Recently, a Russian citizen was arrested in Germany on suspicion of exporting components used by Russia to produce military equipment, including drones. He also had German citizenship.
Russian airlines have reportedly purchased parts worth at least $1.2 billion from May to June 2023, bypassing sanctions. This amount may not account for all the deliveries.