Russia circumvents sanctions to buy spare parts for Western jets - Reuters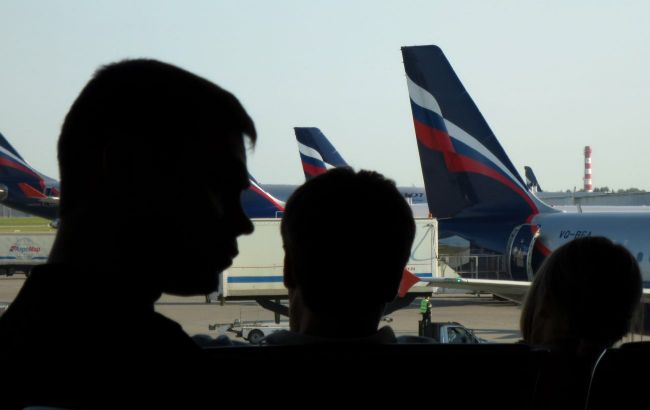 Russia circumvents sanctions to buy spare parts for Western jets (Getty Images)
Russian airlines have purchased replacement parts worth at least $1.2 billion since May 2022 through June 2023, circumventing sanctions. This figure may not account for all deliveries, according to Reuters.
The equipment ranged from essential items needed to keep a jet airworthy - such as the Northrop Grumman devices, cabin pressure valves, cockpit displays and landing gear - to more mundane spares, such as coffee makers, flight attendant telephone handsets and toilet seats.
The customs records showed the parts made their way to Russia through middlemen in countries including Tajikistan, the United Arab Emirates (UAE), Turkey, China and Kyrgyzstan – none of which has endorsed Western sanctions on Russia.
The $1.2 billion tally likely underestimates the total value of aircraft parts imported during the period reviewed by Reuters as it only includes shipments destined directly for Russian airlines or their maintenance units - and not plane parts shipped to other companies in Russia.
Oleg Panteleev, head of the AviaPort aviation think-tank in Moscow, said Russian airlines have "solved the problem" of operating under Western sanctions.
"At first there was a shock, no one knew what to do," he told Reuters. "After two to three months, new supply channels were found and, after six or nine months, quite a lot of alternatives appeared, which allowed for a reduction in prices and delivery times."
According to Rosstat data, Russian airlines carried 10.1 million passengers in June, compared to 8.87 million in June 2022 and 11.1 million in June 2021.
Workarounds
Without Western aircraft, Russian airlines would have had to significantly reduce their fleets since, according to Ch-aviation, they have only about 150 passenger planes of Russian manufacture.
Before trade restrictions were imposed, "Ural Airlines," "Aeroflot," "S7," and other Russian carriers relied on technical support from global firms such as Germany's Lufthansa Technik.
When these companies stopped providing services, Russian airlines turned to much smaller suppliers.
For instance, according to customs data, in April 2022, the S7 Engineering maintenance division began importing parts through Moldovan company Air Rock Solutions.
Most of the shipments recorded in Russian customs reports as originating from Air Rock and Aerostage went through transit routes via the UAE or Kyrgyzstan.
There were reports of Russia acquiring engines and components for Western aircraft worth $171 million through the UAE and China.