Revealed schemes: how Russia acquires Western aircraft engines and spare parts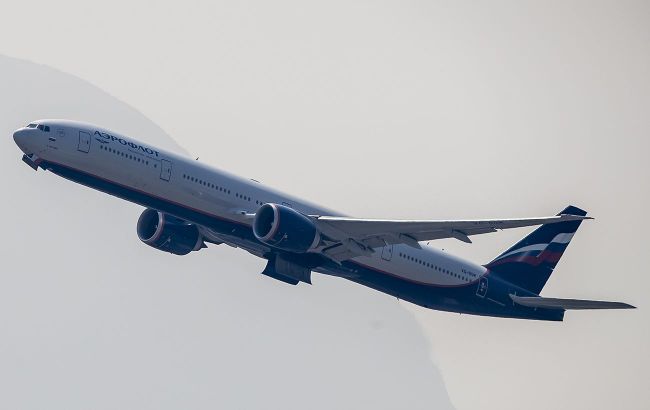 Aeroflot's Boeing aircraft (Photo: gettyimages.com)
According to avianews.com, Russia's aviation sector has been among the hardest hit by international sanctions. Nevertheless, Russian airlines have managed to obtain a portion of the required components for Western-made aircraft through alternative means. A total of $171 million worth of aviation spare parts were imported into Russia in 2023
The publication "Verstky" obtained exclusive customs data and conducted an investigation, which revealed that four major Russian airlines — Aeroflot, S7 Airlines, Rossiya, and Pobeda—imported Western components for their aircraft, totaling $110 million this year.
Aeroflot accounted for $47 million of imports, including parts from American companies Honeywell ($7.5 million), Woodward ($4.5 million), Boeing ($2.5 million), and French company Safran Nacelles ($4.5 million).
In March 2023, the airline "Globus" (a subsidiary of S7 Airlines) imported a Franco-American CFM International turbojet engine for Airbus A320 aircraft, valued at $7.5 million. They also imported an American General Electric engine for the Embraer E170 passenger aircraft, priced at $4.4 million, which was shipped by a company registered in the UAE.
Pobeda imported Honeywell components worth over $3.5 million, as well as Rockwell Collins Inc. and Boeing components exceeding $2 million.
Rossiya received Honeywell spare parts totaling over $6 million this year.
To purchase components from Western manufacturers, Russian carriers resorted to buying through China and the UAE. However, some airlines procured parts not directly but through intermediaries.
A company named "Protector" managed to import some of the sanctioned spare parts for Western aircraft into Russia. This company acquired the parts through firms based in the UAE and Thailand, with total imports amounting to at least $61 million. Among the imports were six engines for American and European Boeing 767, Boeing 737, and Airbus A320 aircraft, sent by two companies from the UAE.