'Crab trap': Ukrainian Special Forces on attack on Black Sea Fleet headquarters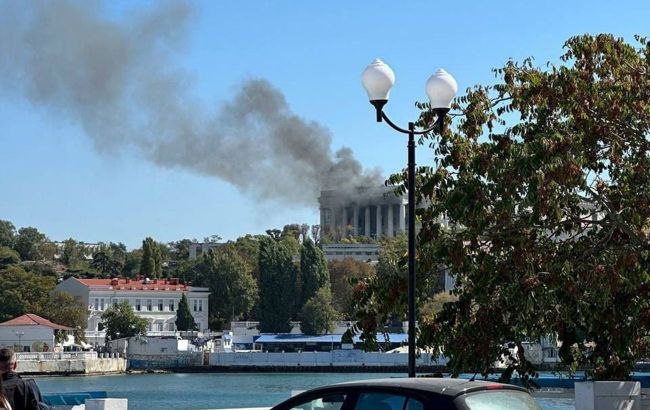 Ukrainian Special Forces on attack on Black Sea Fleet headquarters
According to the Special Operations Forces, the strike was a "crab trap" for the leadership of the Black Sea Fleet terrorists.
"The audacious and meticulous work of the Special Operations Forces allowed them to hit the headquarters of the Black Sea Fleet accurately and in a timely manner during a meeting of the leadership of the Russian Federation's fleet in the temporarily occupied city of Sevastopol," the Special Operations Forces press service revealed.
All the necessary data for the strike were provided to the Ukrainian Air Forces.
Further details of the operation will be disclosed later; however, the result is dozens of dead and wounded terrorists, including senior leadership of the Black Sea Fleet.
Strike on the Black Sea Fleet headquarters
Yesterday, on September 22, a strike was carried out on the headquarters of the Black Sea Fleet in Sevastopol, causing significant damage to the building.
After some time, the Office of Strategic Communications of the Chief of the General Staff of the Armed Forces of Ukraine confirmed that Ukrainian soldiers were behind the attack. According to reports, the military used Storm Shadow missiles for the strike.
You can find all the details of the attack in the RBC-Ukraine article.
According to the head of the Main Intelligence Directorate of Ukraine, Kyrylo Budanov, at least 9 individuals were eliminated during the operation, and another 16 terrorists were wounded. Among them are Russian generals.